Reggie Miller on Stephen Curry: 'I'd take down Steph at my peak'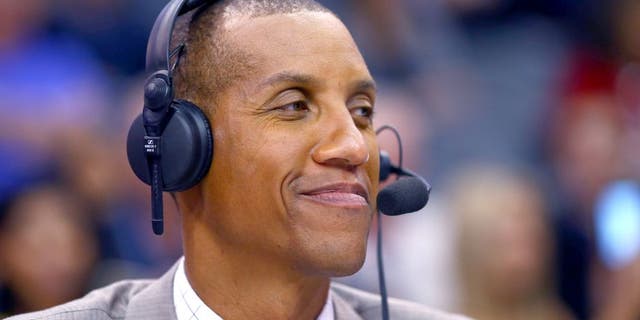 In a recent interview with The New Yorker, Indiana Pacers legend Reggie Miller was asked to assess Golden State Warriors superstar Stephen Curry's shooting ability compared with the greatest shooters in NBA history.
Miller was reluctant to dole out much praise, claiming that Curry had to prove himself over a longer period of time before he could truly be considered the greatest shooter ever:
Miller's comments ring true a year or two ago. But now, after owning three of the top five 3-point total seasons ever, Curry is unquestionably a top-3 shooter ever -- if not the best, which everything points to.
When asked if could take outshoot Curry at the peak of his powers, Miller, to little surprise, said that all great shooters have supreme self-confidence, so he would have no choice but to pick himself:
And the results indicate that Curry is the better shooter.
Through their first six seasons in the league (excluding this season for Curry), here's how Curry and Miller stack up:
Curry: 1,191 3PM, 2.9 3PM/g, 44.2 3PT%, .409 3PAr (3-point attempt rate), 416 games
Miller: 717 3PM, 1.5 3PM/g, 39.0 3PT%, .299 3PAr, 484 games
Curry demolishes Miller in every category. He made 474 more 3-pointers, almost twice the amount of 3-pointers per game, shot five percent better from deep, and is more of a "shooter" based on the percentage of field goal attempts he takes that are 3-pointers. And he's done it all in 68 fewer games.
Miller made 123 3-pointers in 79 games in his seventh season; Curry has already made 119 3-pointers in 23 games this season.
In Miller's defense, he has a point. When factoring in longevity, Curry might not be the greatest shooter ever, since he's only been around for seven seasons. He needs to keep up his average level of production for another few years to truly cement his place.
At the same time, we've never seen a player take or make as many 3-pointers as him at this point in his career, and that has to count for something. Barring an injury, Curry will go down as the greatest shooter ever, if he isn't already.