Redskins ban RG3 from talking to media after his 'best QB' comments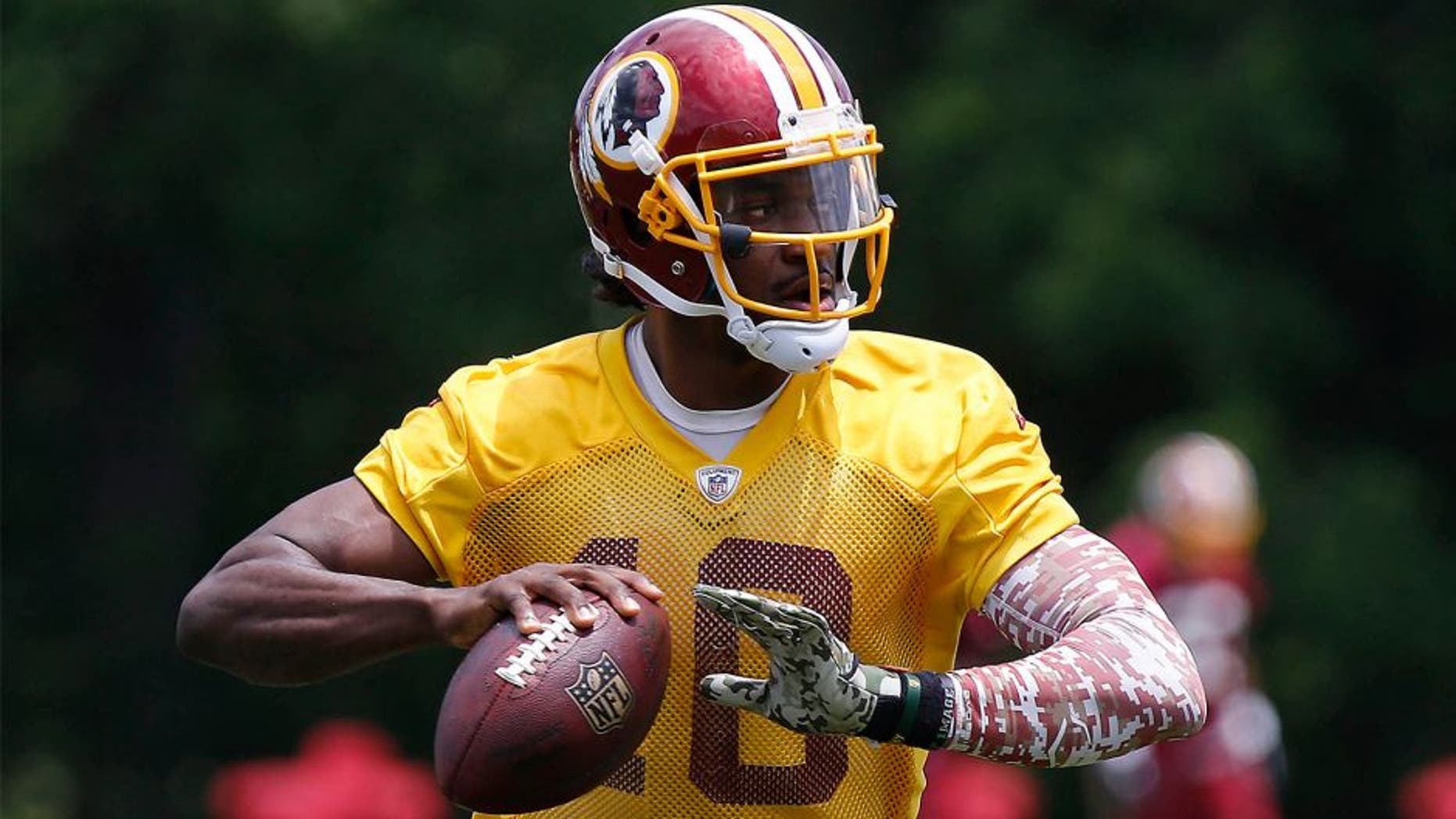 Robert Griffin III might feel he's the best quarterback in the NFL, but the Washington Redskins don't want their QB to say anything else "for a while".
The Redskins banned the self-proclaimed "best QB in the league" from talking to the media a day after his odd proclamation.
Griffin's confidence was on full display Monday, when the 25-year-old QB didn't mince words regarding his place among the league's other quarterbacks.
"I don't feel like I have to come out here and show anybody anything or why I'm better than this guy or better than that guy. It's more about going out and affirming that for me, I go out and I play, I know I'm the best quarterback on this team. I feel like I'm the best quarterback in the league and I have to go out and show that," RG3 said, per Clinton Yates of DC Sports Bog. "Any athlete at any level, if they concede to someone else, they're not a top competitor, they're not trying to be the best that they can be. There's guys in this league that have done way more than me. But, I still view myself as the best because that's what I work toward every single day."
Griffin has struggled with numerous injuries the past two years. Last season, he was limited to nine games and finished with four touchdowns and six interceptions.
Griffin was named offensive rookie of the year in 2012 after throwing 20 touchdowns and just five interceptions. But he hasn't been able to repeat that success, and many are viewing this season as a make-or-break one for the former No. 2 pick.