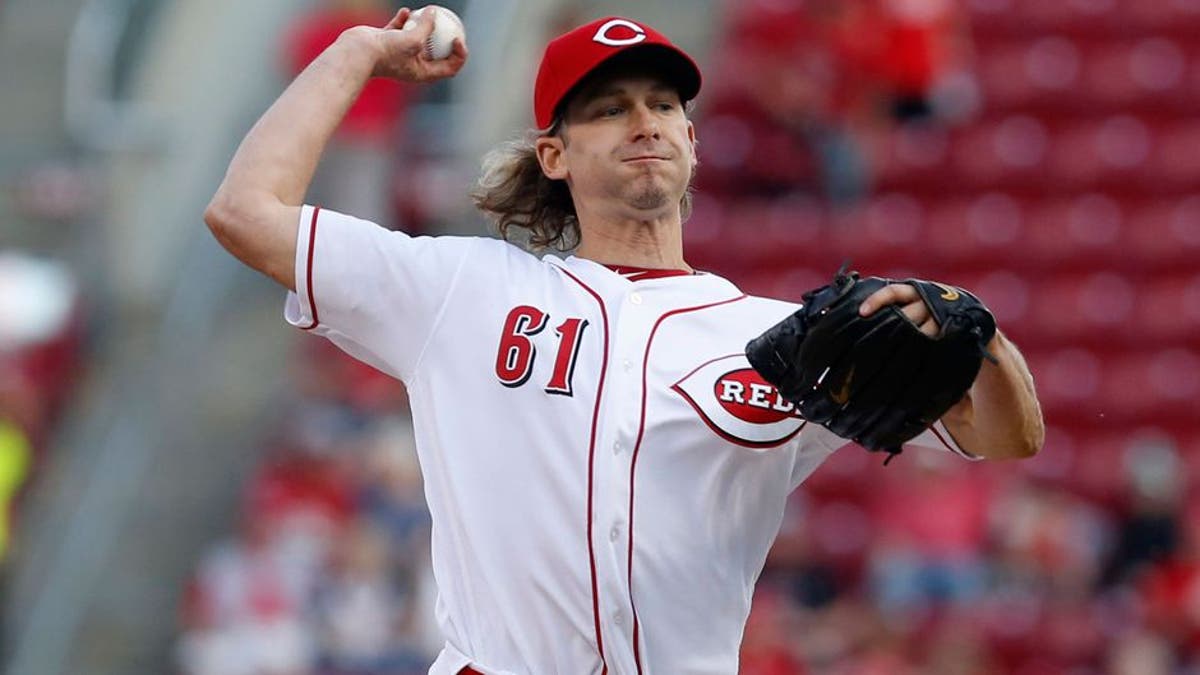 CINCINNATI -- The next two starts for Bronson Arroyo are key to determining his future in the Cincinnati Reds' rotation, beginning Tuesday night versus the Baltimore Orioles at Great American Ball Park.
Coverage begins at 6:30 p.m. on FOX Sports Ohio
The 40-year old veteran right-hander was signed during spring training to eat innings and add valuable experience for a relatively young Reds' rotation.
But, after not pitching for nearly two full seasons and making only six spring appearances, Arroyo has yet to prove to himself or the club that he's ready for an extended stay in the major leagues.
In two starts this season, Arroyo is 0-2 with a 9.90 ERA and 11 earned runs in 10 innings, including four home runs.
"It's only been two starts, and to be honest with you it is uncharted territory," Arroyo said. "At this level you get paid to produce, man. If I go out there the next two times and still feel like things are not quite crisp enough to keep us in the ballgame, maybe I'm on a dead-end street. I'm not sure."
The Reds (8-5) aren't ready to pull the plug just yet. A reduction in velocity certainly is a concern, but Arroyo could simply need more time to ramp up physically.
In the middle of a rebuilding project, the Reds have the luxury of time. But, they also have a bullpen that has been overworked recently because of a lack of innings from its starters.
"Bronson is 2 1/2 years removed from competing," Reds manager Bryan Price said. "He needs time to settle in. I'm sure the crispness will come in time, as will his velocity."
Arroyo will be facing Baltimore for the 11th time in his career, with nine of those appearances coming while he was with the Boston Red Sox. He is 3-2 with a 5.82 ERA in six starts and four relief appearances against the Orioles, whom he hasn't faced since 2011.
"I feel like I don't have enough to finish guys," Arroyo said. "My (velocity) obviously isn't as good as it used to be. Right now, I feel like they have to put the ball in play to get outs."
This is the first interleague series of the season for both teams.
Baltimore (8-3) leads the all-time series 6-3, but the Reds own a 2-1 advantage at Great American Ball Park. In 2011, the Reds played in Baltimore for the first time since the 1970 World Series.
Right-hander Ubaldo Jimenez will start Tuesday's game against the Reds, coming off a frustrating outing Wednesday against the Red Sox, when he couldn't escape the fifth inning of a 12-5 Orioles' win.
Jimenez, who owns a 10.38 ERA through three starts this season, is 3-0 with a 3.00 ERA in his career against Cincinnati.
"My fastball command was good, breaking ball was good, but I was throwing way too many pitches per hitter," Jimenez told the Baltimore Sun following his last start.
"I think that's something that I need to work on. In these last two games, I haven't found a way to put hitters away, even when I get ahead."
That was not the case for the rest of the Orioles' rotation, which posted a collective 1.85 ERA while taking three of four games in Toronto.
Jimenez will face a Cincinnati team that ranks second in the major leagues in runs scored and third in OPS.
Baltimore will be without closer Zach Britton. He is on the 10-day disabled list because of a strained left forearm and probably won't return until the end of this month.