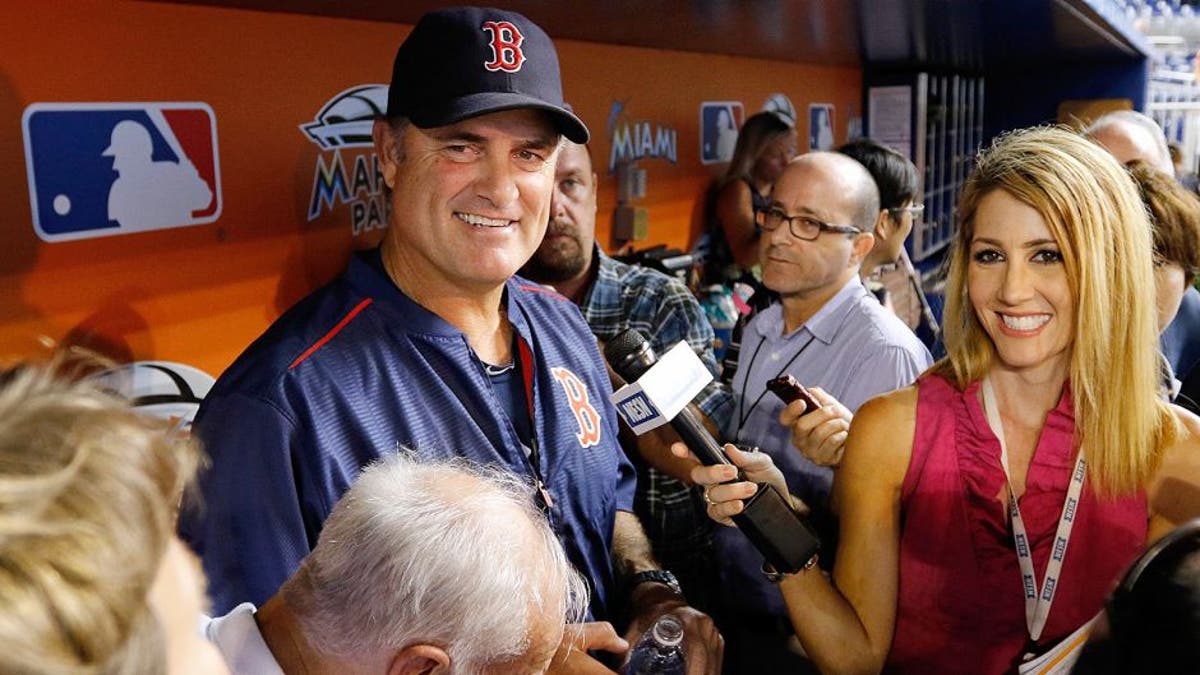 Manager John Farrell has visited the Red Sox a day after announcing he is taking a medical leave for the rest of the season to deal with lymphoma.
The 53-year-old Farrell was in his office Saturday morning and joked with the players and interim manager Torey Lovullo.
The Red Sox had their best offensive game of the season Friday, posting season highs in runs and hits in a 15-1 win over Seattle.
Lovullo says, ''The feedback was it took him staying out of the dugout to score that many runs yesterday. He added some humor that we all appreciated through that tough moment.''
Farrell said Friday he had a ''highly curable'' form of cancer that was discovered when he had hernia surgery on Monday in Detroit. He said he'll begin chemotheraphy treatment next week.