Recent history suggests UK,EKU game could get ugly this weekend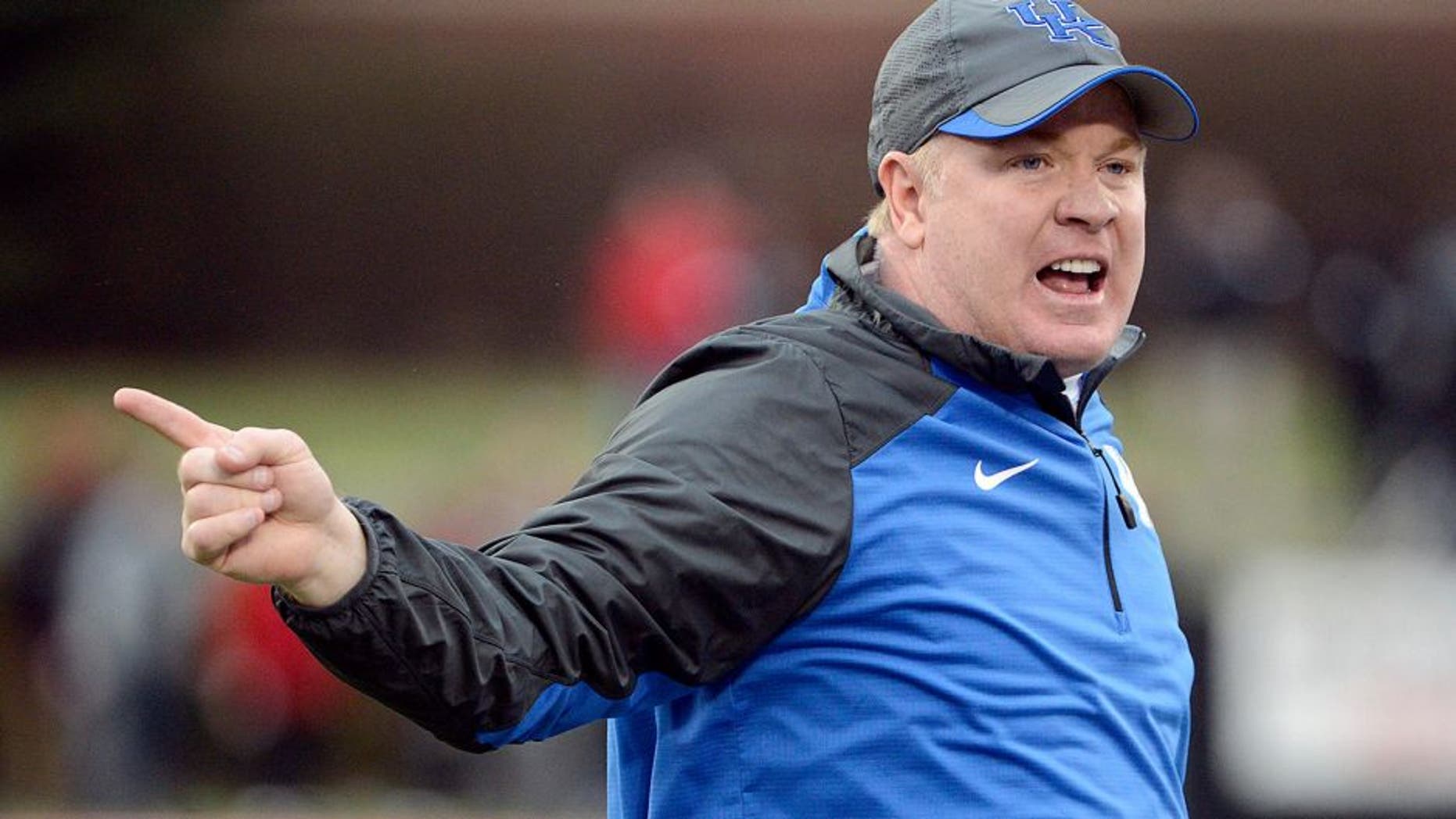 One under the radar game that few outside of the Blue Grass State may be aware of takes place this weekend, as Eastern Kentucky travels to Lexington to take on the Kentucky.
Why should anyone care about this game? Well for starters, there's some serious bad blood between the two programs.
During the offseason, the rivalry gained national attention due to a couple of incidents caught on camera. One a bar brawl:
And the other a sucker punch from Eastern Kentucky offensive lineman Colton Scurry to the face of Kentucky's backup quarterback Drew Barker:
Considering the bad blood between the two schools, Mark Stoops clearly felt compelled to address the situation in his introductory press conference Monday.
"It's done with. We've got to move on," Stoops said. "I think this can be a very good situation, a good rivalry. And I've seen it before, at other programs where teams that are so close let that kind of stuff filter into the game, and there's no place for it. I will have very little tolerance all week -- I'll have no tolerance for anything off the field or any talk. All that B.S. I don't want anything to do with that. We want to play a good, clean, hard-fought football game."
Stoops was asked if Barker, the recipient of the sucker punch, would play in the game. Despite not seeing the field this season, Stoops appears ready to have his redshirt freshman see the field for this game.
"I would love to play him in this game. Definitely. He will play in this game. And I've been wanting to do that, no matter what. No matter what the game (score) is."
In a game that may not normally be worth keeping an eye on, if things get chippy in this game, there's no telling what could happen on the field this Saturday in Lexington.