Raymond James Stadium to host massive fantasy football party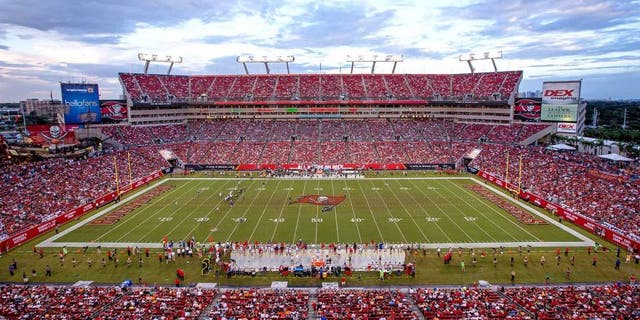 The Tampa Bay Buccaneers' home stadium is looking to be a part of a record-breaking performance. According to Jenna Laine of Sports Talk Florida, Raymond James Stadium will be hosting the Hooters Draft Party, which is a fantasy football draft hoping to break a world record.
The executive director of the Tampa Sports Commission spoke with Laine about the event, and spoke about the excitement behind it all.
"Absolutely. This Sunday at Raymond James, Hooters is hosting the world's largest fantasy football draft party. It's going to be an awesome day. You can go on HootersDraftParty.com and check out all the details. In addition to trying to set a world record for the largest draft party of all time, we also have some great Buccaneer legends coming out, from Derrick Brooks to Ronde Barber to Mike Alstott."
Sounds like a pretty awesome deal to me, and you can bet that a good number of fans are likely to be in attendance. Tampa's home stadium, fantasy football and some Buccaneer legends? What's not to love?
(h/t Sports Talk Florida)