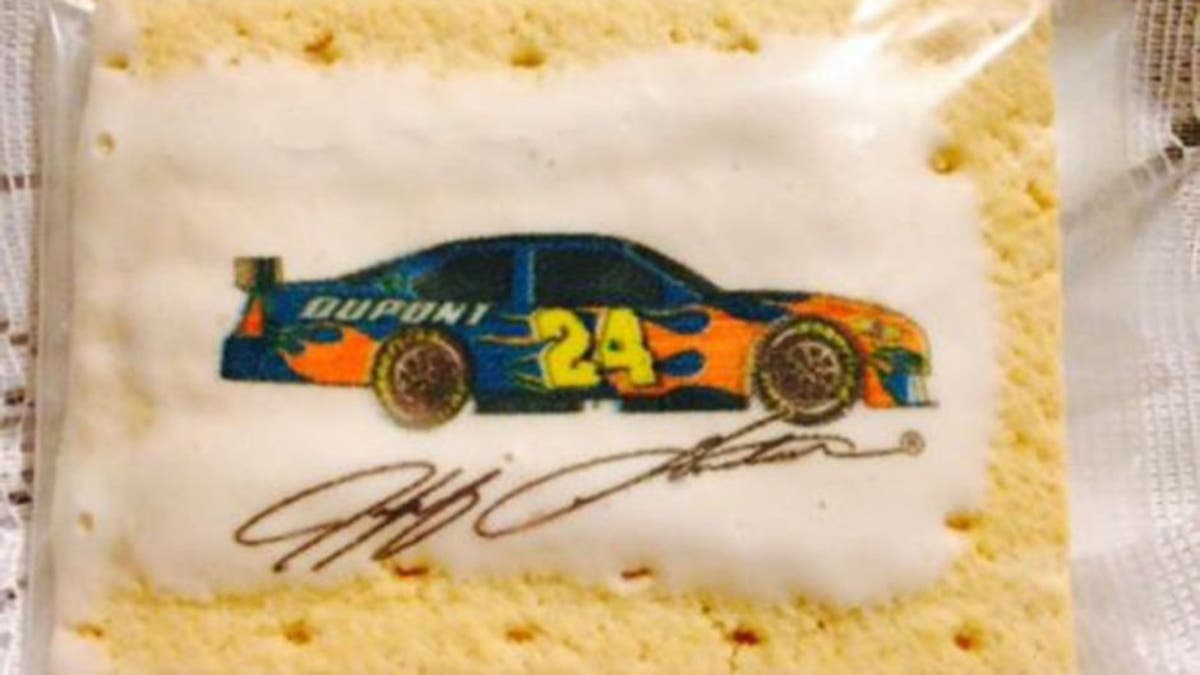 It's the perfect breakfast treat for anyone who loves FOX NASCAR's Jeff Gordon AND frosted toaster pastries.
A "limited edition" Gordon Pop-Tart is up for bid on eBay for $10,000. Yes, $10,000. Here's a little more information from the listing:
Up for auction is an INTACT, limited edition printed Pop-Tart featuring retired NASCAR Hendrick Motorsports driver #24 Jeff Gordon. My son was a huge Jeff Gordon fan when he about 7 to 8 years old. For the 2009 NASCAR season, Kellogg's made limited edition printed Pop-Tarts featuring Jeff Gordon and three other drivers. The Pop-Tart is probably about 7 years old now and NOT EDIBLE (duh!)
You can buy a box of eight Pop-Tarts at Walmart for around $2. By our calculations, that means $10,000 could get you 40,000 regular ones. But those Pop-Tarts probably don't taste like 93 career wins and four NASCAR championships.