Rams' Keenum felt 'good to go' after suffering concussion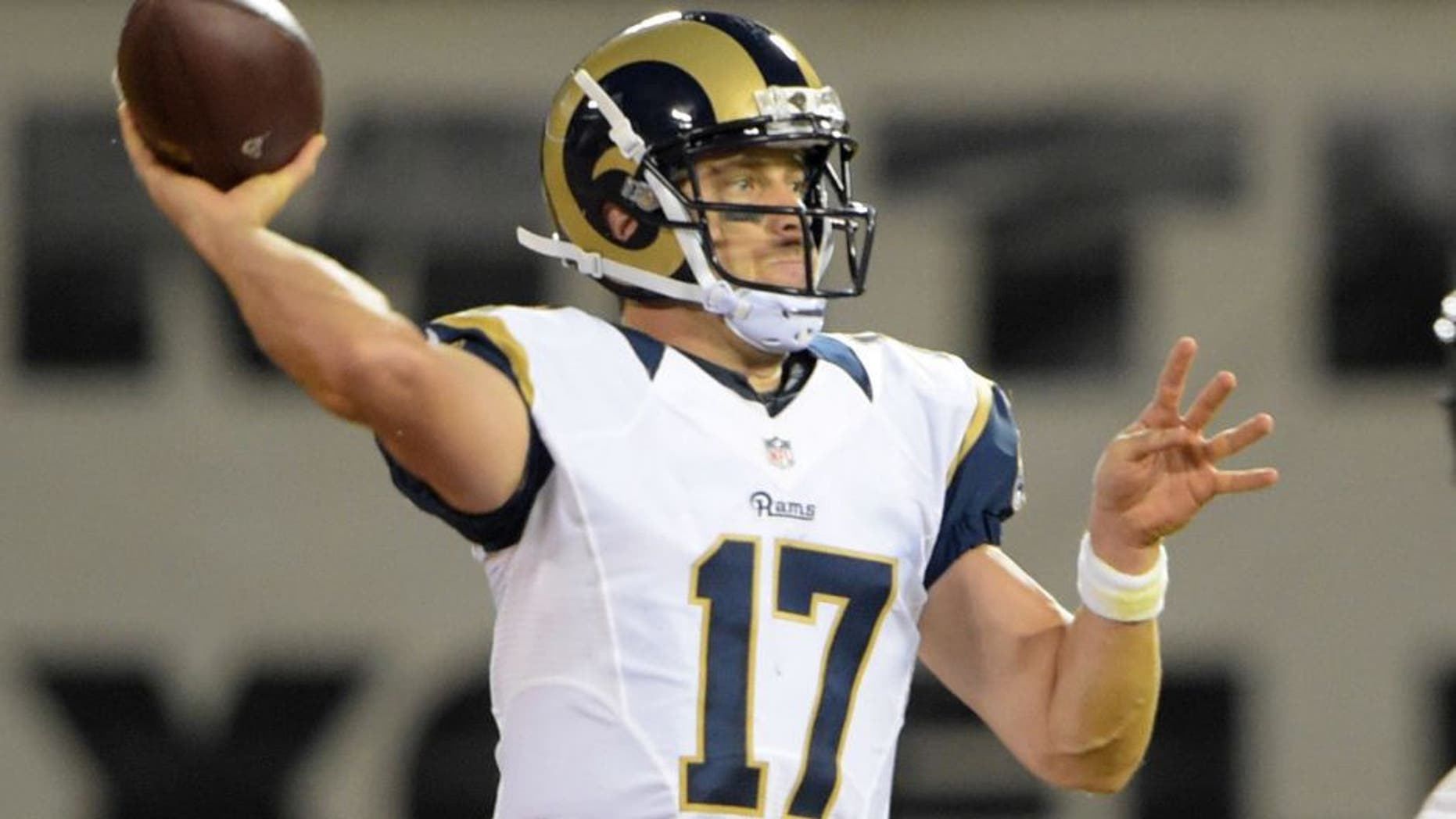 St. Louis Rams quarterback Case Keenum said he remembered everything immediately after suffering a concussion against the Baltimore Ravens on Nov. 22.
"I felt a little shaken up after the hit, took a little while to get to my feet obviously, but I was fine," Keenum told reporters Wednesday as he recalled his initial interaction with head athletic trainer Reggie Scott. "I told Reggie I was fine and I told him I'm good to go."
Keenum's injury became national news as he struggled to get to his feet and then fumbled one play later, leading to an NFL review of the league's concussion protocol. Keenum, though, insisted his only concern was calling the next play.
Asked what could have been done differently, Keenum joked that he could have thrown the ball to a wide-open receiver Kenny Britt and thus avoided the sack on a play in which the Ravens had jumped offsides.
"Obviously I know it's a big deal and a touchy subject when it comes to a lot of things, but I've got 100 percent trust in my training staff and my coaches that they wouldn't put me out there if they didn't think I was 100 percent ready," Keenum said.
Set to make his second start Sunday against the Detroit Lions, Keenum said he first felt "off" when he returned to practice. He added that the recovery process was difficult because, unlike an injury to an ankle, the symptoms of the concussion were harder to define.
"For me, it's not the easiest thing to articulate how I'm feeling," Keenum said. "Obviously, my wife, she's the one who gets most of that. Reggie and I were like an old married couple - 'What are you thinking about, what are you feeling?' " he said.