Rams' Gurley takes snaps with first-string offense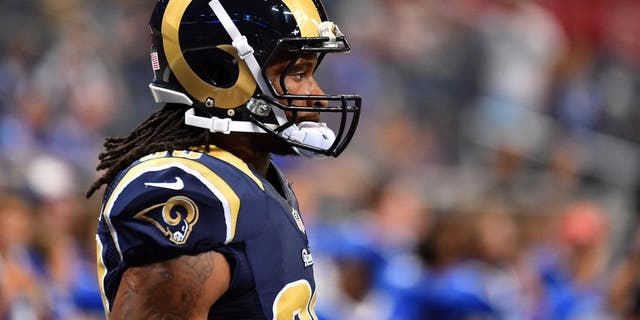 ST. LOUIS (AP) -- Todd Gurley took snaps with the St. Louis Rams' first-string offense for the first time, and coach Jeff Fisher wouldn't rule out the running back for this week at Washington as Gurley returns from a left knee injury.
Gurley, the 10th-overall pick in the 2015 draft, missed the team's opening 34-31 overtime win over the Seahawks.
Gurley has been steadily increasing activity coming off left knee surgery that cut short his final college season at Georgia.
Backup Tre Mason also missed the opener with a hamstring injury, and Benny Cunningham got the start, contributing 45 yards rushing and 77 yards receiving.