Rams coach says Jared Goff is starting QB right now, leaves door open for change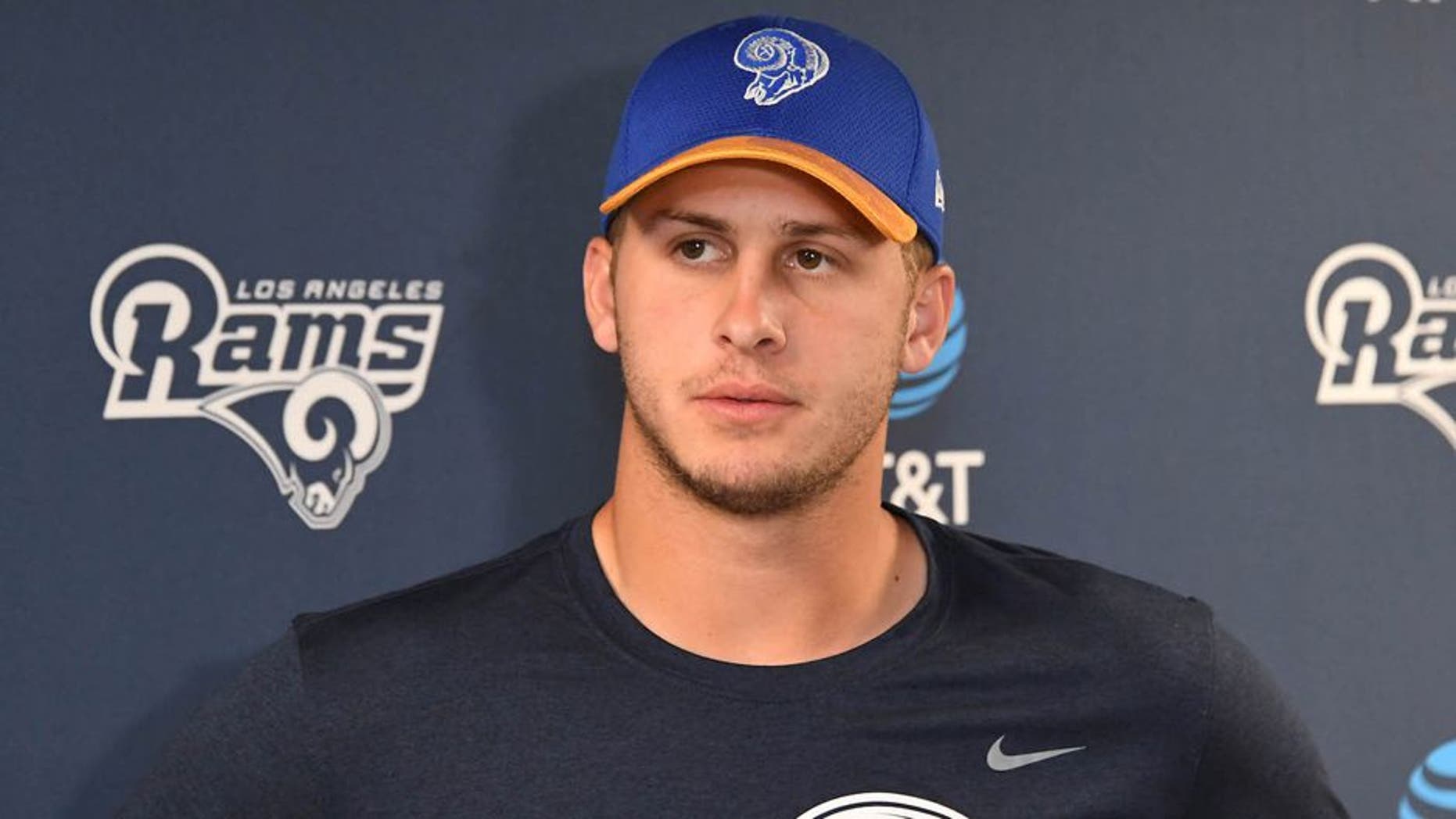 The Los Angeles Rams spent the first overall pick on Jared Goff last year after packaging a handful of selections to move up for him. Their willingness to part ways with so many valuable picks showed how committed the Rams were to Goff, and making him their franchise quarterback for many years to come.
It took him a while to get on the field after a rough offseason and preseason, but Goff eventually took over as the starter after nine games of riding the pine. He didnt win a single game and had five touchdowns to seven interceptions, bringing into question whether hes truly a future All-Pro.
The Rams have said very little about their quarterback situation, but on Tuesday, first-year head coach Sean McVay left the door open to a possible change, despite calling Goff the starter.
I think what weve tried to preach to our players is were going to let the best players play. Were trying to win football games and whoever we feel like gives us the best chance is whos going to play behind center, McVay said, via the teams official site. Right now, we feel very good about what theyve both done. Jared has done a nice job getting better, but you always want to make sure that youre playing the guy that you feel like gives you the best ability to win football games, because we owe it to our coaches, to our players and to this organization to do that. I think what weve seen is good for those guys, but right now Jareds the starter and hes done a nice job commanding that role.
Kirby Lee-USA TODAY Sports
The only real competition for Goff is Sean Mannion, who was a backup in 2016. He only has 13 career pass attempts, so his experience has been very limited, but the Rams dont seem to be ruling out the idea that he could potentially win the starting gig.
Its not that the Rams are wrong for opening the door at quarterback, its just a bit surprising that Goff hasnt been solid enough up to this point to take complete control of the job. The fact that McVay said Right now Jareds the starter is a bit telling, seeing as he could have easily said Jared will be the starter in Week 1.
Of course, this could just be McVay trying to keep all of his options open while making it clear to other players that there are no favorites, but its hard to imagine Mannion beating out Goff in training camp.