Raiders' real camp star isn't Amari Cooper -- but plays his position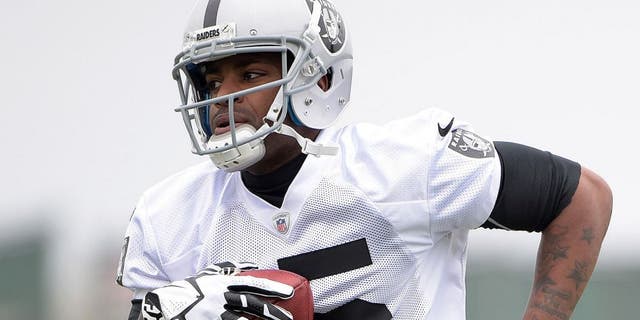 Amari Cooper is grabbing all the headlines at Raiders training camp. Meanwhile, his new receiving mate is grabbing every pass thrown his way.
Michael Crabtree is lighting it up in his Silver and Black debut, according to the San Francisco Chronicle. The former 49ers wideout has even out-shined Cooper at times.
https://twitter.com/VicTafur/status/628059745711034368
That's high praise for a player who crossed the Bay after a disappointing year. Crabtree looked nothing like his former self in a 68-catch, 698-yard season.
The Raiders had no dangerous receiving options in 2014. Suddenly, it appears, they have two.