Rafael Nadal wins 3rd US Open, 16th Grand Slam title, in straight sets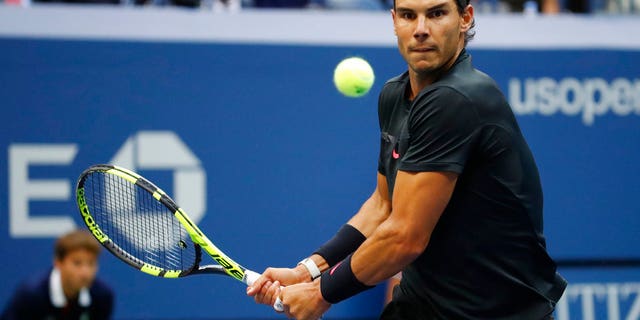 Rafael Nadal defeated Kevin Anderson in three straight sets on Sunday to win his third U.S. Open championship.
Nadal won 6-3, 6-3, 6-4 against first-time major finalist Anderson. The win is Nadal's second Grand Slam title of 2017 and the 16th of his career — just three behind his longtime rival, Roger Federer.
Ranked at No. 32, Anderson was the lowest-ranked U.S. Open men's finalist since the ATP computer rankings began 44 years ago. Of his 33 attempts, Anderson had never before been past the quarterfinals at any major tournament.
Nadal, ranked No. 1, dominated every aspect of the 2 ½ hour final, breaking Anderson's big serve four times, while never facing a break point himself.
Nadal improved to 16-7 in Grand Slam finals. For the first time since 2013, he appeared in three in a single season, losing to Federer at the Australian Open in January, then beating Stan Wawrinka for his record 10th French Open trophy in June.
The Associated Press contributed to this report.