Puig could play in postseason if Dodgers advance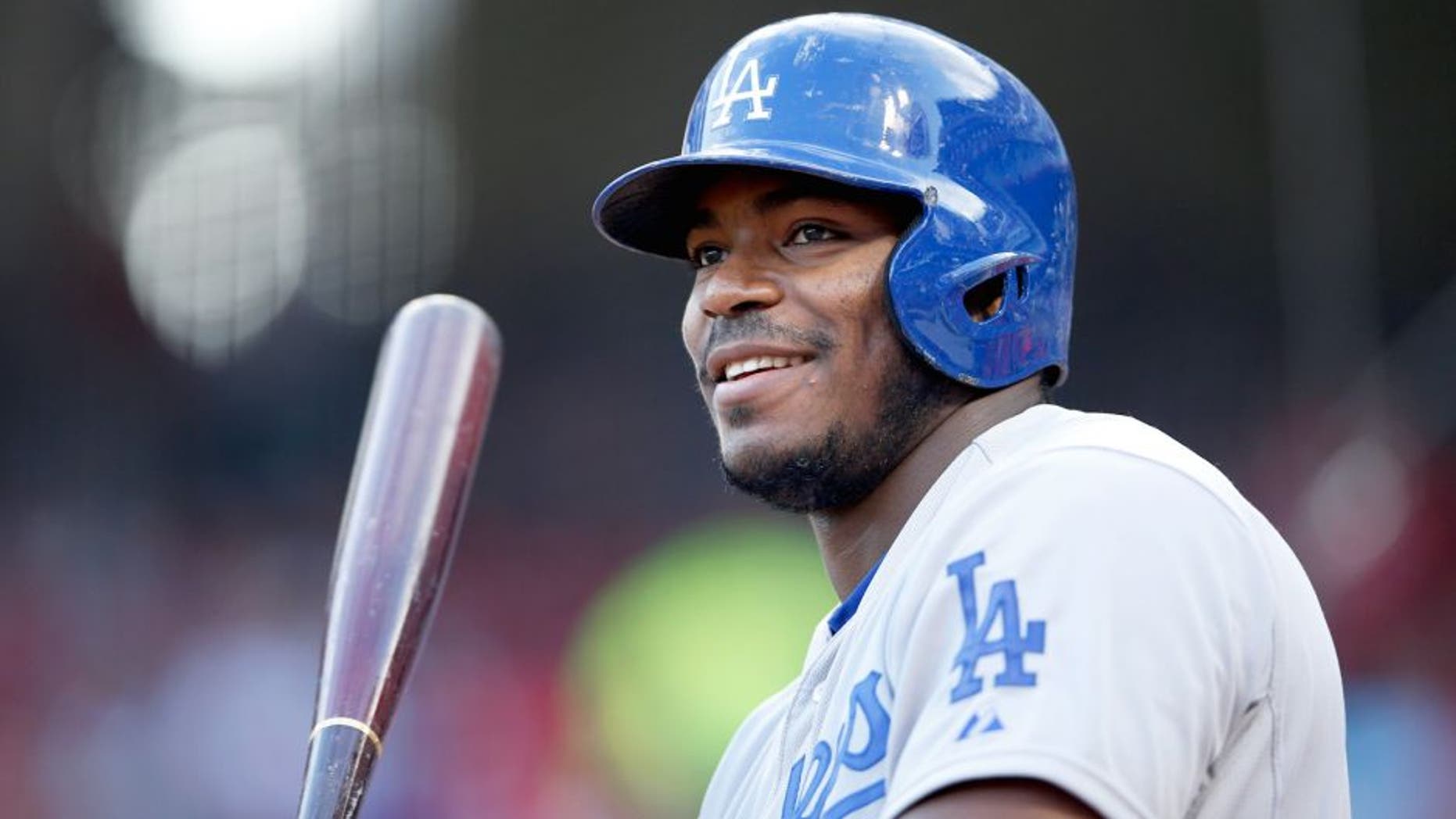 Although the Los Angeles Dodgers don't anticipate outfielder Yasiel Puig's hamstring rehab to be complete by the beginning of the postseason, there is still a chance he'll play October baseball.
Puig, who hasn't played since straining his right hamstring on Aug. 27, has experienced a slow rehab process as he deals with tightness in both of his hamstrings.
While he isn't expected to play in the NLDS, manager Don Mattingly told reporters that there's a chance Puig will be available for the NLCS if the Dodgers advance.
"They haven't been able to play in games for a while. So right now, they're not part of the equation," Mattingly said. "If it becomes part of the equation, then we can think about it a lot more."
In 77 games this season, the 24-year-old right fielder has hit .256/.324/.440 with 11 home runs and 38 RBI.
Mattingly also gave update on the other Dodgers players dealing with hamstring injuries, informing that utility man Enrique Hernandez will be activated on Monday and rookie speedster Jose Peraza has been working out at the Dodgers' complex in Arizona with Puig.
(h/t ESPN)