Preview: Brewers at Braves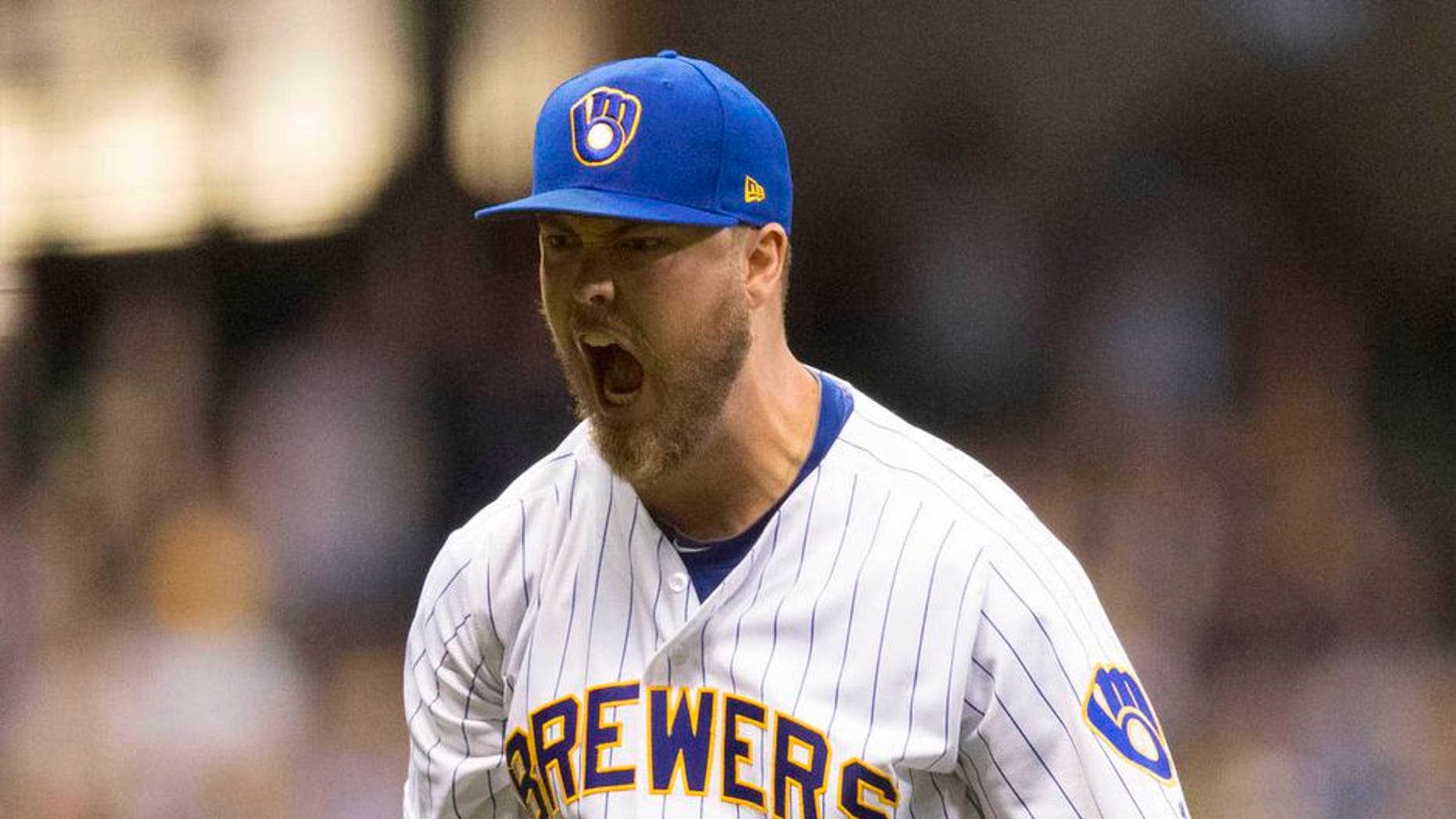 ATLANTA -- A pair of hard-throwing right-handers oppose each other Friday when Milwaukee makes its only visit to Atlanta this season, to begin a three-game series at SunTrust Park.
The Brewers will send Jimmy Nelson (5-3, 3.28 ERA) against the Braves' Mike Foltynewicz (4-5, 4.26) in the opener.
This is the second series between the teams this year. Atlanta won two of three in Milwaukee from April 28-30.
Nelson has been on a roll. He outpitched Los Angeles ace Clayton Kershaw on June 3 and threw a complete game in his last outing against the San Diego Padres on June 18. Nelson became the first Milwaukee starter to reach the ninth inning this season and wound up with the club's first complete game since July 2015.
Nelson's durability allowed manager Craig Counsel to give his depleted bullpen a rest. Closer Corey Knebel and setup men Jared Hughes and Oliver Drake had been deemed unusable for Nelson's most recent start. He wound up pitching nine innings to make them unnecessary.
"I can't imagine having to throw every day like those guys," Nelson said. "It was definitely nice to get those guys a day. They were really helping the starters out the first month of the season, so being able to give those guys a blow was nice."
Nelson, 28, is 2-0 with a 2.20 ERA in four starts this month, with 31 strikeouts in 28 2/3 innings. He had 10 strikeouts in his last start, his third double-digit strikeout game of the season and fourth of his career.
Foltynewicz, 25, is 1-0 with a 3.86 ERA in four starts this month. After back-to-back starts with seven shutout innings against the Cincinnati Reds and Philadelphia Phillies, he was rocked for eight runs in 3 1/3 innings against the Washington Nationals. But Foltynewicz rebounded in his last start against the Miami Marlins, allowing two runs in six innings June 18.
"The more he can establish the fastball, effectively throw inside and get strikes with it early, that opens up everything," Atlanta catcher Tyler Flowers said.
Nelson is 0-2 with a 4.32 ERA in three career starts against the Braves, striking out 14 in 16 2/3 innings. He was on the losing end of an 11-3 decision against the Braves on April 25, when he allowed five runs in five innings.
Foltynewicz will be making his fourth start against the Brewers and is 1-1 with a 1.80 ERA over 20 innings. He lost to Milwaukee on April 30, when he allowed four runs in six innings.
The Brewers (40-35) are coming off a split of a four-game series against Pittsburgh. The Brewers lost the first two games and won the final two games, winning the finale 4-2. Milwaukee has a 1 1/2-game lead over Chicago for first place in the National League Central.
Atlanta (34-38) took three of four in its series against San Francisco. The Braves have won seven of their last 10 and haven't been this close to the .500 mark since May 26, when they were 21-25. They remain in second place in the NL East.