POLL: Should the Lions have drafted Donald instead of Ebron?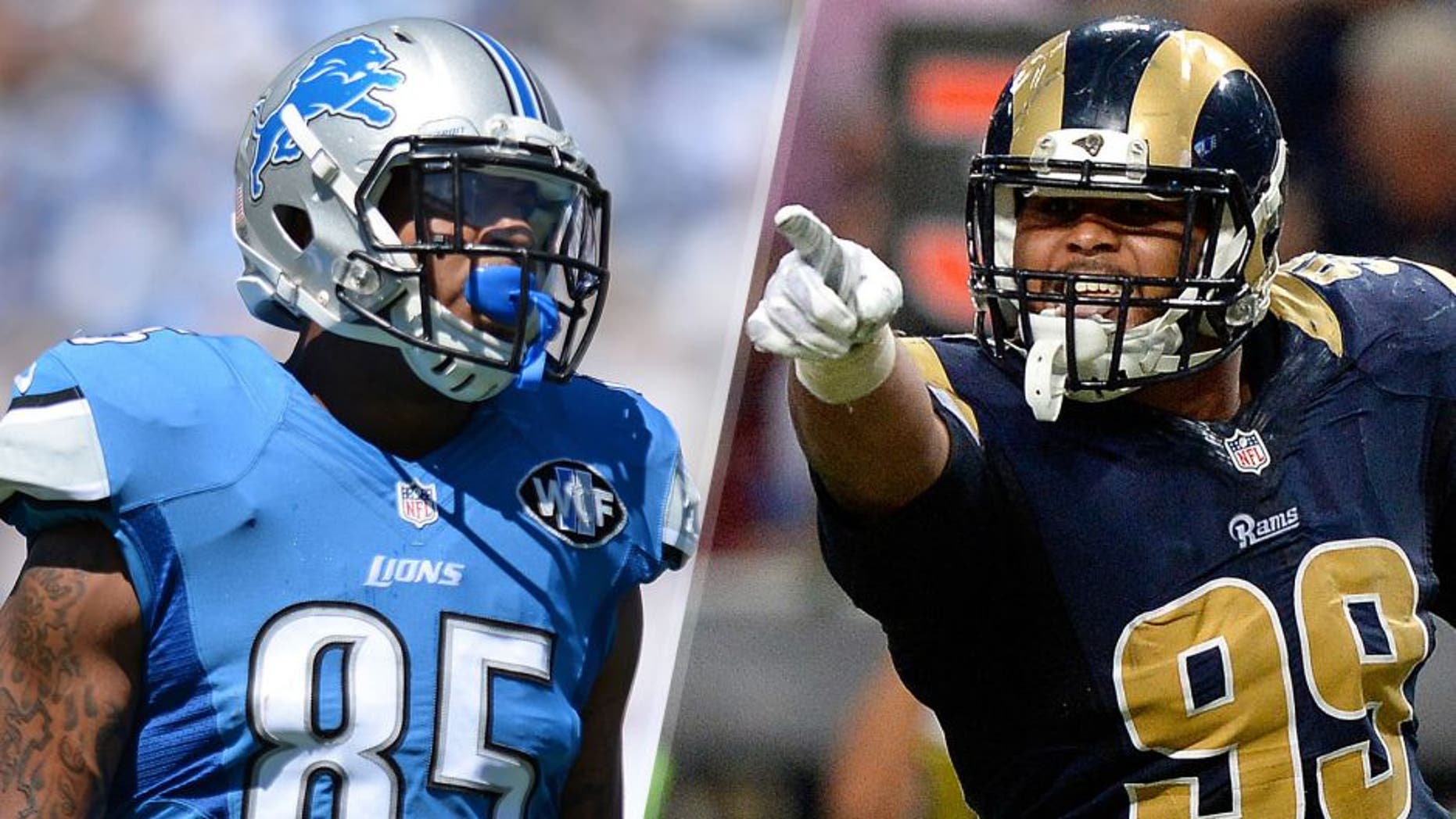 With the Detroit Lions set to take on the St. Louis Rams this weekend, there has been a lot a talk about the 2014 NFL Draft.
Why? Well, the Lions held the 10th-overall pick in that draft. They passed on Pitt defensive tackle Aaron Donald and, instead, selected North Carolina tight end Eric Ebron. The Rams picked three spots later and scooped up Donald with the 13th-overall selection.
Since then, Donald has developed into one of the NFL's most disruptive defensive tackles with 68 tackles and 17 sacks in less than two full seasons. Those are incredible statistics for a 24-year-old interior defensive tackle.
Defensive coordinator Teryl Austin said he wanted to draft Donald, according to Lions senior writer Tim Twentyman, but the team already had Ndamukong Suh and Nick Fairley -- two first-round defensive tackles -- at the time.
While Donald has thrived, Ebron has come along rather slowly. He has 56 catches for 605 yards and five touchdowns in 23 career games. Although this season started much better than last year's did for Ebron, his impact has waned in recent weeks.
There's still plenty of time for Ebron, 22, to become a more impactful pass-catcher. Donald's dominant performances may one day tail off with age. There's no way to know for certain what will happen in the years to come.
However, if given the chance, would you go back and time and draft Donald with the 10th-overall pick instead of Ebron?