Players at NY Cosmos-Cuba take in importance of the moment, then play on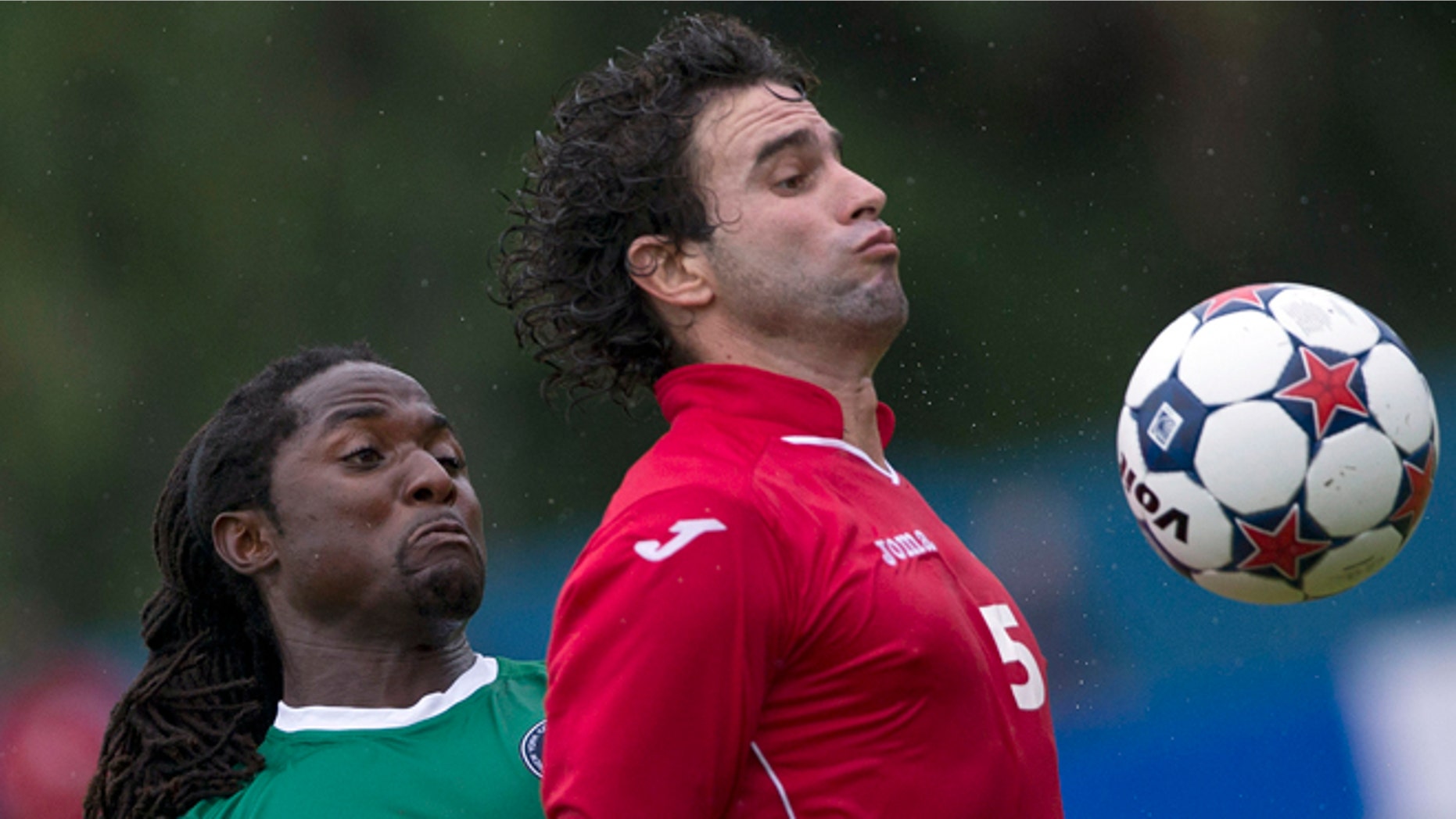 Neither Lucky Mkosana or Azyoe were born in the United States or have lived there for a substantial amount of time.
Yet, both players thought it was important to be a part of Tuesday's historic encounter between the New York Cosmos and the Cuban national team, an international friendly that boasted at least three firsts:
- The Cosmos became the first U.S. professional sports team to perform in the Caribbean country since President Barack Obama announced his plans to normalize relations with Cuba last December with Cuba.
- They also were the first pro team since the baseball Baltimore Orioles played here in 1999.
- And they were first pro soccer side since the Chicago Sting in 1976 to compete here.
Quite a triumvirate, so you can understand why the match was so significant for so many people, even Zimbabwe's Mkosana and Spain's Ayoze.
"I'm very happy to have lived this experience," Ayoze said. "We're talking about two countries with big differences coming together, and Cuba feels like a remote place. Being part of the starting 11 in this match is something to be proud of."
Likewise for Mkosana, a Dartmouth College graduate who said that friends, family and compatriots in Zimbabwe watched him score twice in the Cosmos' 4-1 win over Cuba at a rain-drenched Estadio Pedro Marrero.
"First professional team from the U.S. to play in Cuba in so many years," he said. "My parents were watching it back home, all of Africa. My friends, back home, they don't really watch my games. Everyone stayed up till 11 p.m. at home. They stayed up to watch it. It was really special. It was a real special game to me and to also the team. I'm really honored to be part of it."
Easily the most popular player on the pitch for either team was No. 7 for the visiting side. Spain's La Liga is a big deal here on the island, with Real Madrid and Barcelona as the preferred teams. Raúl forged his reputation as a scoring terror for Real back in the day.
"It was an honor to play against the Cuban national team," Raúl said. "They have a talented team and we felt it was a very good game."
"Football brings people together and we saw it today."
Cosmos goalkeeper, Jimmy Maurer, admitted he got a bit emotional when the Star Spangled Banner was played here – a rare occurrence on the island over the past five decades outside of Guantanamo – and then the crowd of 18,000 cheering the anthem.
"I'm not big into politics and everything," Maurer said. "Everyone knows how the situation has been. A simple thing like that, people cheering, it gets a little emotional. It was a great moment and an honor to be a part of."
But as emotional as Maurer got, he realized it was time to put on his game face.
"It's always one of those things in sport, you're almost blind to it," he said. "When you step onto the soccer field, you can be in any country in the world. It's all the same game. We were all pretty focused on the job we had to do."
He added, "You don't realize it until after the fact. After the time passes as we look back at it, it will hit us more."
Even as someone who was born and grew up outside the United States, Mkosana understood and appreciated and tried to take in the moment.
"Everyone is really humble and really nice," he said. "Coming to the stadium, it was already packed. It was one of the biggest crowds I've ever played in. They were singing and stuff. It was really a phenomenal atmosphere."
Ayoze agreed.
"It's my first time in Cuba," he said. "Thanks to God and soccer I have been granted this opportunity. The people are truly fantastic and have been very warm with us. We're very thankful."
That was reciprocated afterwards when the fans gave players from both sides a rousing ovation. The Cosmos walked to the grandstand and returned the favor, applauding back.
"As soccer players, we are trying to do our job and play soccer and bring two countries together," he said. "I think we really did that today. The fans after the game were really applauding us. I feel it was a real good opportunity to play in it and we did a good job overall."
Whether this will further the the diplomatic efforts between the two countries remains to be seen. It certainly did not hurt the chance of other sports teams travel to and from Cuba in the future.
"This is a great first step," Cosmos coach Giovanni  Savarese said. "The doors are open."