Pit stops could loom large at RIR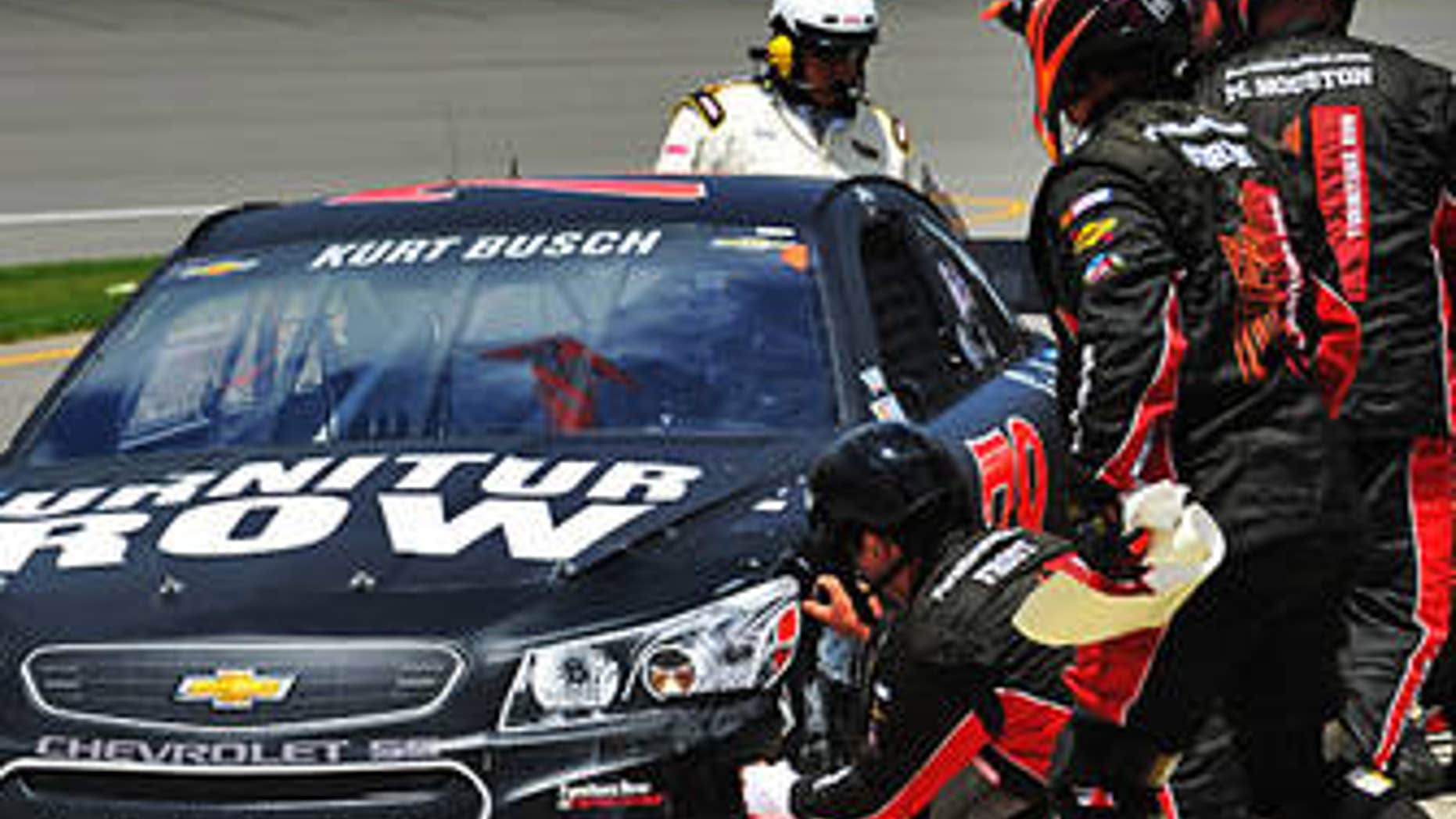 So we are down to it. It's one race for all the marbles Saturday night at Richmond. Some drivers are going to leave the track late Saturday evening very happy and some not so much. Being a former crew chief, I am biased when I say this, but I can easily see this whole thing being settled on pit road Saturday night.
If that does end up being the case, then in my book, Jeff Gordon is in and Kurt Busch is out. I haven't seen anything that can change my mind in that aspect. The pressure is mounting on the No. 78 team and, unfortunately, every time that happens, his guys are unable to respond. Don't get me wrong, they have some good people on their pit crew but at the same time have some weakness on the right front.
In most cases a driver, and especially one of Kurt's caliber, can overcome a 14-second pit stop. With the tightness of today's competition, no driver can be expected to overcome a 16- or 17-second pit stop. That's where Jeff Gordon's guys are clearly stronger. The points separation between the two teams going into this last regular season race is not great enough for the No. 78 to give up seven or eight positions every time Kurt leaves pit road.
That's what's sad about what Kurt and his team have done up to this point. They are right on the verge of making NASCAR history being the only single car team to ever make the Chase, but they have to win the race off pit road Saturday night. I just have strong doubts they can do it.
It boils down to simply this: who can be perfect for 400 laps at Richmond? Remember this cardinal rule in racing. The driver with the fastest car doesn't always win the race. I know that goes against common sense, but it's so very true. It's usually the driver who gets out front after that last pit stop who has the obvious advantage.
These cars are so equal in so many ways now, that if drivers can get their nose out in front, even on a short track like Richmond, they will have the advantage of being harder to pass when it's already hard to pass. When you can take another driver's line away, it will sometimes force him to knock you out of the way.
So it should be really, really interesting Saturday night in Richmond because we've seen that kind of action before. Look at it another way: With this much at stake and with the possibility of him or you making or not making the Chase, why would you NOT put a bumper to the guy? I'll just say this: I feel sorry for someone who is in front of Kurt Busch Saturday night and is in the position that Kurt needs to make the Chase.
The other key storyline to watch is the Wild Card race. Kasey Kahne has two wins and is all but a lock for the first spot. He just needs to make sure he doesn't get victimized, and by that I mean getting into someone else's fight when Kasey already knows that he is in the Chase.
Martin Truex Jr., Ryan Newman and Joey Logano are all right there together with one win each. Martin currently holds the second Wild Card spot. That's going to be the fight right there. Three drivers - one spot - you do the math. It's going to be BIG Saturday night under the lights at Richmond International Raceway.