Pirates' Jameson Taillon has surgery for suspected testicular cancer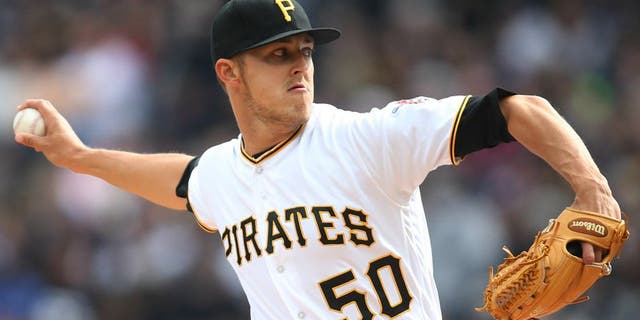 Pirates right-hander Jameson Taillon had surgery Monday for suspected testicular cancer and will remain sidelined indefinitely.
Taillon, 25, was placed on the 10-day disabled list on Saturday because of groin discomfort and reported an abnormality to the team, according to MLB.com. He shared this inspirational update in which he details the challenges he has conquered in the past and vows to use this latest setback as motivation:
Taillon received plenty of support from his teammates and the Pittsburgh community.
Taillon, the second overall pick in the 2010 MLB Draft, made his major-league debut last season, going 5-4 with a 3.38 ERA in 18 starts. This season, he is 2-1 with a 3.31 ERA in six starts.
We wish him a speedy and complete recovery.