Pirates get RP Soria from Tigers for minor leaguer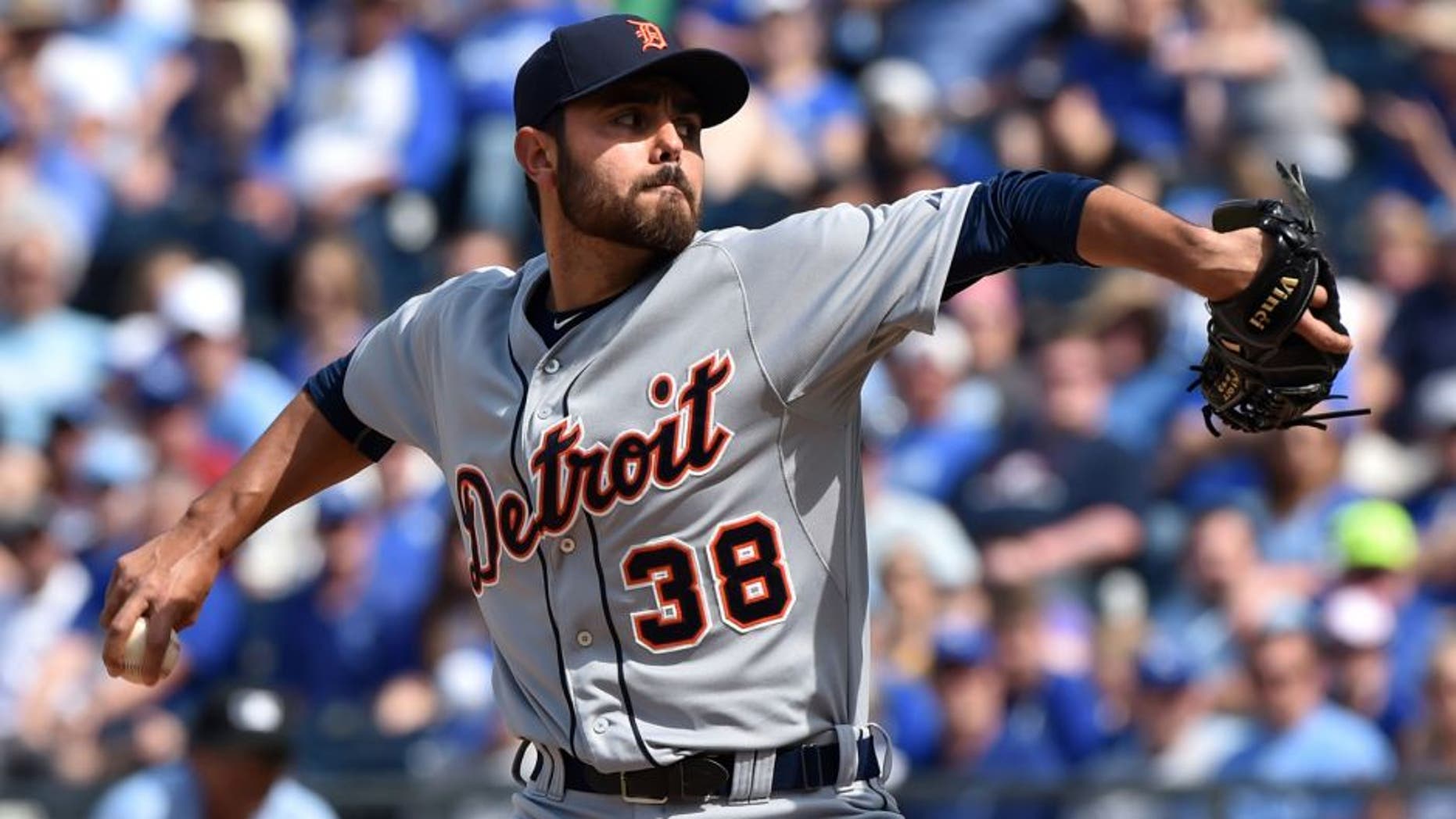 The Pirates made another move to upgrade their bullpen on Thursday night, acquiring right-hander Joakim Soria from the Tigers for a minor leaguer.
The 31-year-old Soria was 3-1 with 23 saves and a 2.85 ERA in 43 appearances with Detroit this season. He didn't allow a run in 13 of his last 14 appearances. The deal was made a few hours after the Pirates got versatile reliever Joe Blanton from Kansas City for cash.
Pittsburgh gave up infielder JaCoby Jones, a 23-year-old who was recently promoted to Double-A. They will have to make a move to create a roster spot when Soria joins the team, which opened a four-game series in Cincinnati on Thursday.
Before the game, manager Clint Hurdle noted that the back end of the bullpen has been solid with Jared Hughes, Tony Watson and Mark Melancon, who has converted a club-record 30 consecutive saves.
Kansas City reached the World Series last season with a deep bullpen that took a lot of the pressure off the starters. He said teams want to try to do the same.
"People are going to emulate success," Hurdle said. "The game seems to have gone in that trend."
The Pirates are second in the NL Central to St. Louis, but are first in line for a wild card.
The Tigers also dealt away All-Star left-hander David Price to Toronto earlier Thursday in a deal that had taken up most of general manager Dave Dombrowski's attention. He said the Pirates expressed an interest on Wednesday.
"This is one we went back-and-forth on today with a couple of clubs," Dombrowski said. "It pretty much came together today. (Pittsburgh) is going for it to try to win, which is understandable."