Photos: Cardinals celebrate third straight NL Central title in style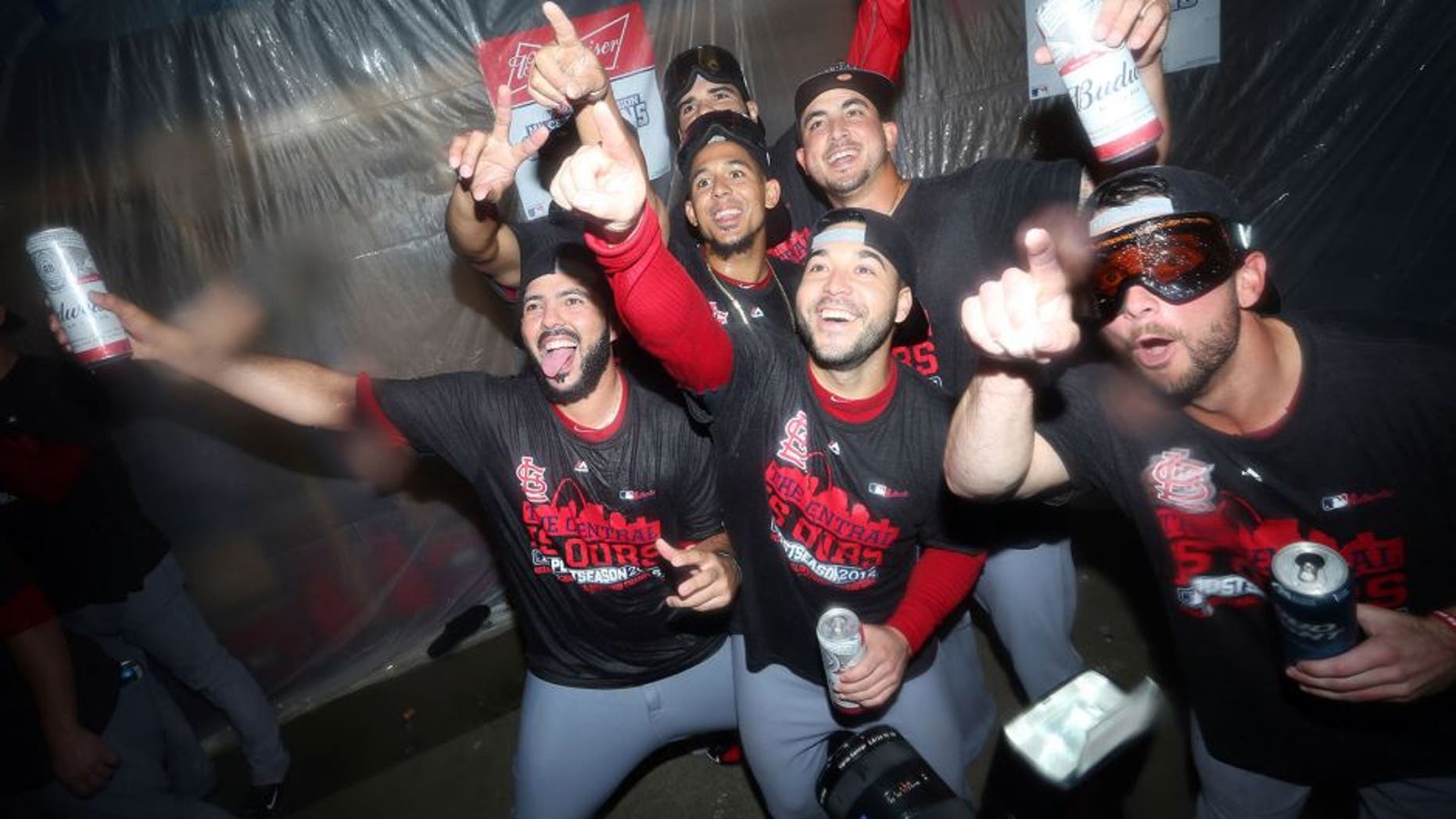 Despite dropping the first game of a doubleheader to the Pittsburgh Pirates on Wednesday, the St. Louis Cardinals made up for it in the nightcap.
An 11-1 thrashing of the Bucs in the second game locked up the Cardinals' third consecutive NL Central title...and as you'd expect, they really let loose in the clubhouse afterward.
Below, enjoy a series of social media posts documenting the revelry that went on inside the visiting clubhouse and elsewhere.
First up, a selection of celebratory tweets from the Cardinals' official account:
Next, some players (including Carlos Martinez, John Jay, Kolten Wong and others) and team broadcasters shared their excitement...as did a few local Missouri political figures:
And as an added bonus, here's the elder statesman of the Molina clan, Bengie Molina, congratulating his younger brother Yadier on another NL Central title:
Now that the Cardinals have finally secured the division crown, they'll await the winner of the NL Wild Card game next week...which, naturally, will be either the Chicago Cubs or the Pirates, two teams with which Mike Matheny's club is extremely acquainted.