PHOTO: Did Kyle Singler leak Thunder's new orange alternate jerseys?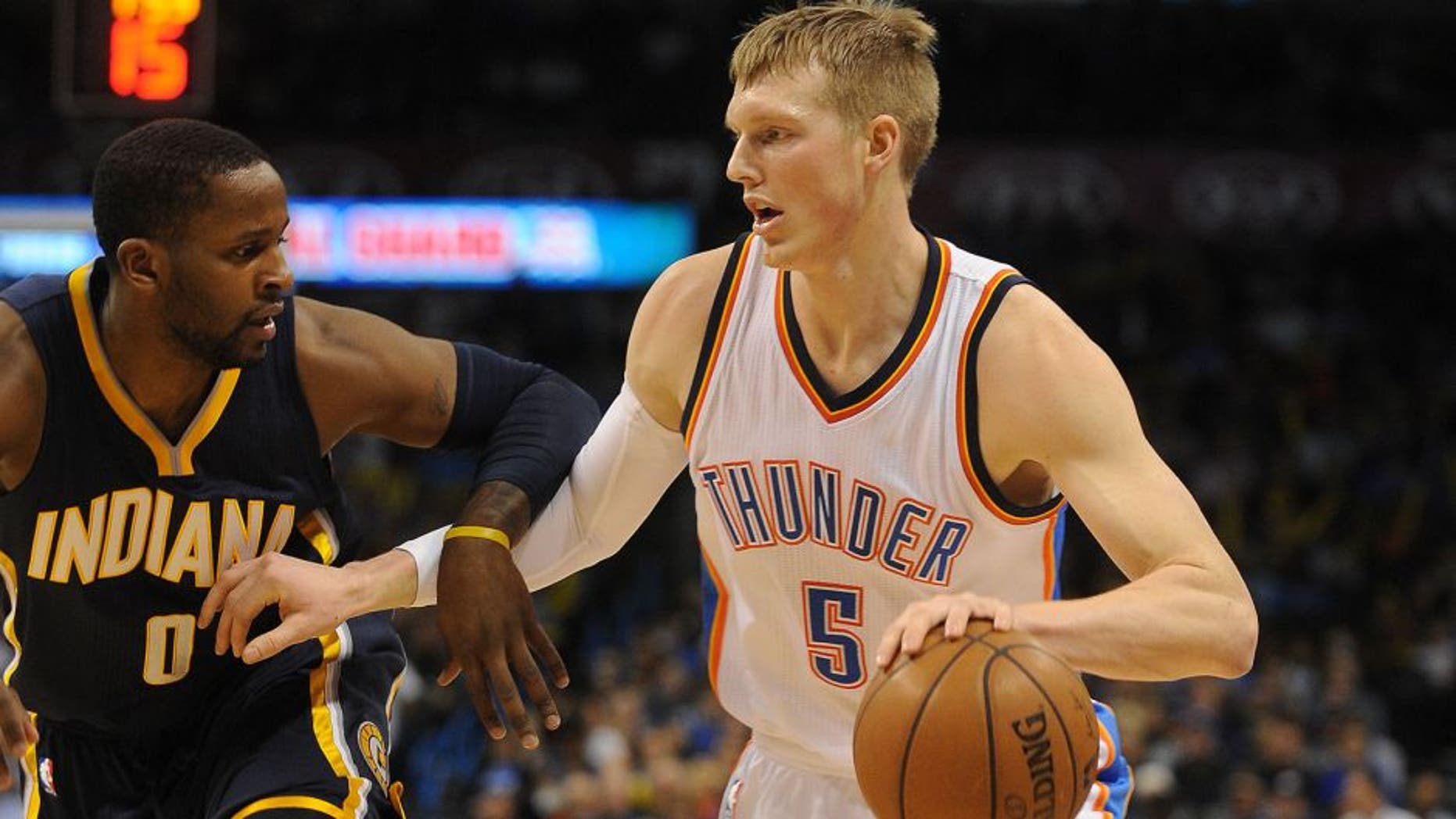 Do the Oklahoma City Thunder have a new alternate debuting this season?
Kyle Singler is claiming so. The Thunder forward took to Instagram to post an up-close photo of what seems to be an orange jersey with the caption "new jersey alert #thunderup."
See for yourself:
There was speculation in July that the Thunder would be getting an orange alternate jersey, as a grainy image of every team's alternate jerseys this season leaked, and the Thunder's jersey was indeed orange.
Orange is one of the Thunder's secondary colors, so this makes sense. The bigger question for the fans in Oklahoma, of course, is whether those with Oklahoma Sooner allegiances will be turned off by the new orange threads.
(h/t The Daily Oklahoman)