PHOTO: Bochy brings girl into dugout, makes her day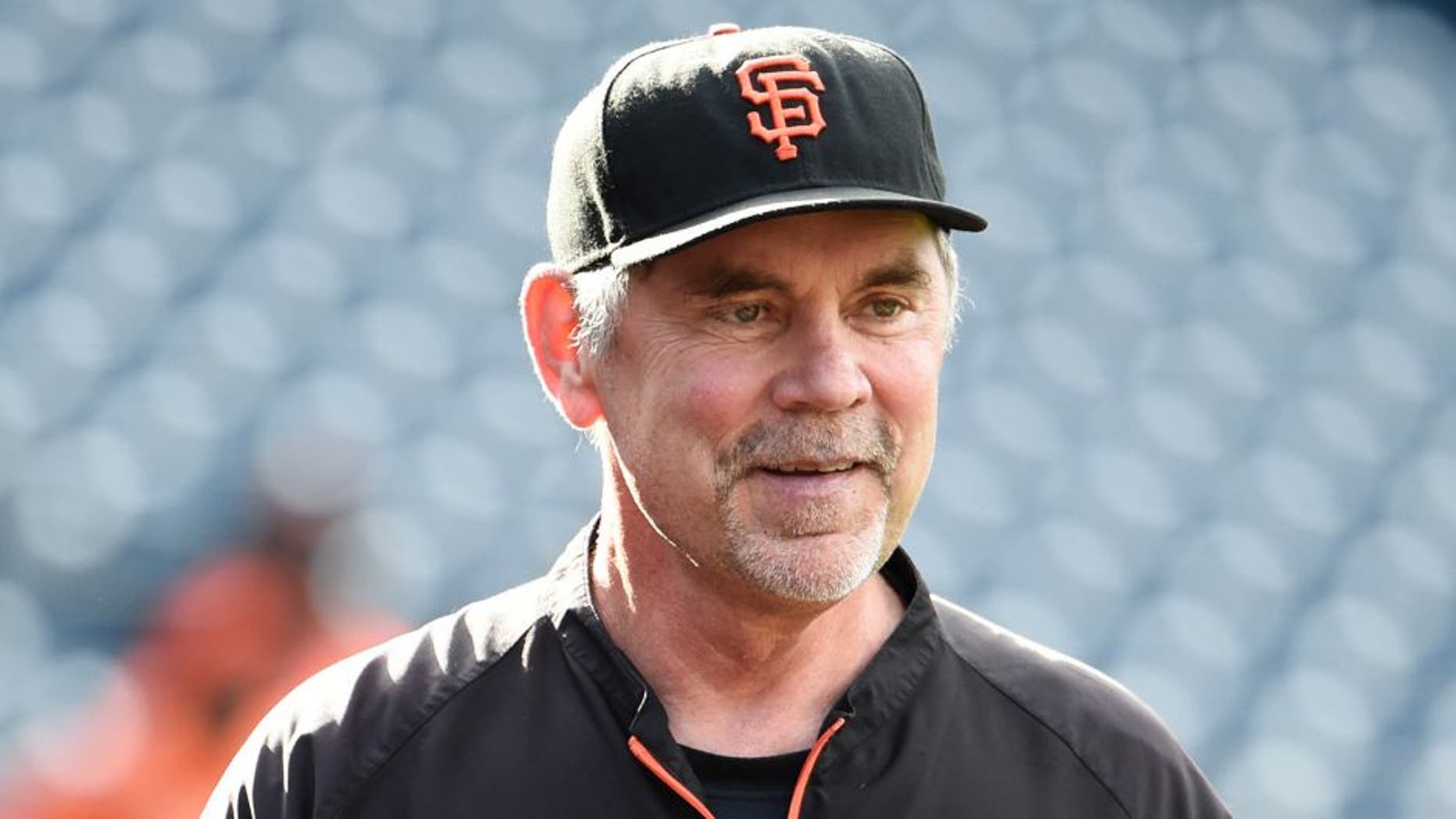 Not too much has been going well for the San Francisco Giants lately, but Bruce Bochy is still managing to put smiles on people's faces.
A day after the Giants suffered a heartbreaking walk-off loss to the Padres in San Diego as they make a desperation push in the NL West, Bochy spread cheer to a lucky Giants fan who showed up early to Petco Park for Thursday's game.
Seeing the fan, 11-year-old Noel, before the game, Bochy brought her into the dugout and let her sit in on his pregame briefing with the media.
As you can see in the photos below, the girl was delighted by the experience, as she donned an ear-to-ear grin while sitting alongside Bochy in the visitors' dugout at Petco Park.
In a fit of déjà vu, Bochy's Giants lost again on a walk-off hit on Thursday by the same score, 5-4, as they did on Wednesday night.
Nonetheless, he granted an experience to a young fan that she will never forget.