Phillies, Astros finalize trade for closer Ken Giles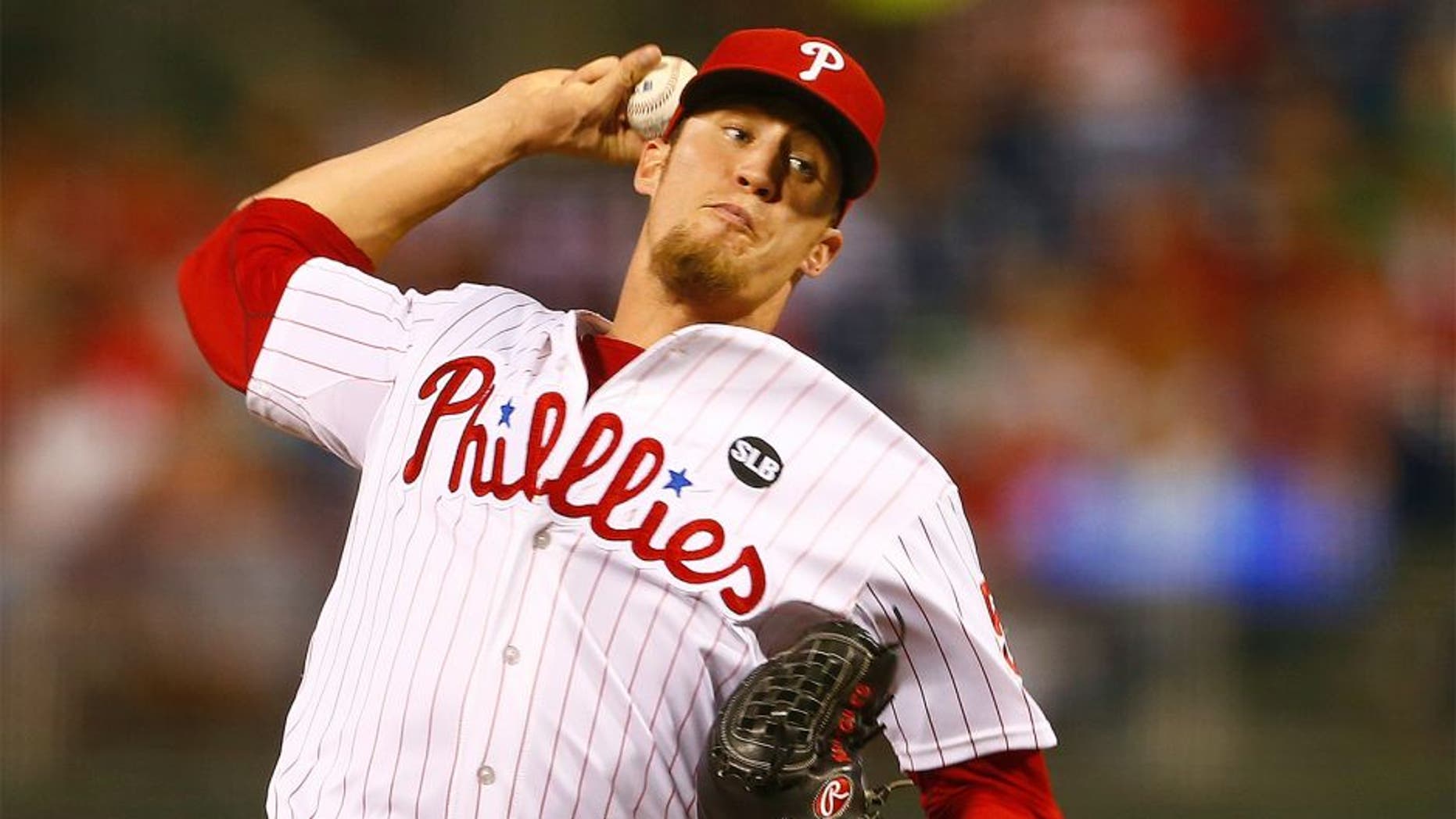 The Philadelphia Phillies and Houston Astros announced Saturday that the trade for closer Ken Giles has been finalized:
The final trade is a bit different from reported. It was thought to be a four-for-one deal, with Giles going from the Phillies to the Astros.
In an interesting turn, it turned out to be a five-for-two trade, with former 2013 No. 1 overall draft pick Mark Appel part of the package going to Philadelphia. Appel has yet to make his big league debut and went 5-2 with a 4.48 ERA in 12 Triple-A starts this season. He became the second No. 1 overall draft selection to be dealt this offseason, joining Dansby Swanson in the Shelby Miller trade.
Giles, 25, became somewhat of a luxury for the Phillies as an elite closer on a rebuilding team. He saved 15 games in 2015, striking out 87 hitters in 70 innings pitched, finishing the season with a 1.80 ERA.
The haul going back to Philadelphia is impressive in both size and talent.
In addition to Appel, who has yet to make his big league debut, the Phillies also received major leaguers Brett Oberholtzer and Vincent Velasquez. Oberholtzer made his debut in 2013 and has logged 253 2/3 major league innings, pitching to a 3.94 ERA.
Velasquez, 23, was a top-100 prospect entering the 2015 season and made his debut in June. Though he didn't perform as expected (4.37 ERA in 19 games, seven starts), he was terrific in Double-A, owning a 1.91 ERA with 45 strikeouts in 33 innings.
Thomas Eschelman and Harold Arauz both haven't pitched above Double-A, but Eschelman is widely expected to move quickly through the system. The 21-year-old was a second round selection in 2015 out of Cal State Fullerton, where he walked just 17 hitters over 362 2/3 innings in his collegiate career.