Peyton Manning om backup's haircut: 'It's a borderline mullet'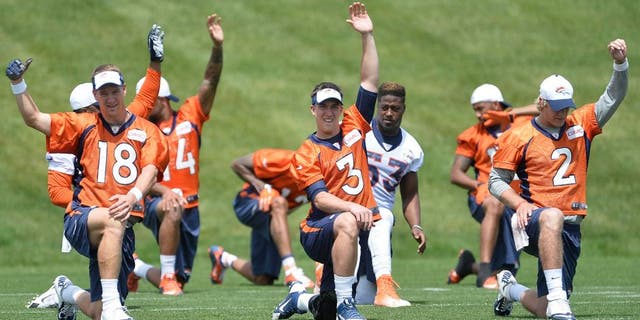 NEWYou can now listen to Fox News articles!
Broncos backup QB Trevor Siemian made the first round of Broncos cuts on Tuesday.
But if you ask Peyton Manning, the rookie could still use a cut -- to get rid of his gnarly mop-top.
"He's got a bad haircut," Manning told Christine Williamson of DenverBroncos.com. "It's borderline mullet at this point."
Only the Broncos "senior committee" doles out rookie haircuts. Siemian was eligible for an an emergency hairdo in training camp, but Manning said he overruled teammates to save him the embarrassment.
"I don't know if you noticed, but all of the rookies got their heads shaved by our 'senior committee,'" Manning said. " (But) for three years in a row now I have spared the QB's. I spared Brock (Osweiler), I spared (Zac) Dysert and I spared Trevor. But I told Trevor, 'Just because I spared you from getting your head shaved doesn't mean… you still need a haircut.
"So I said, 'Don't take advantage of my generosity…get a haircut. Represent the QB's. Look sharp.' He hasn't done it yet."
Siemian better wise up and listen to the legend. Otherwise, that "senior committee" might change Manning's mind.