Pete Carroll on Week 1: 'We never should have lost that game'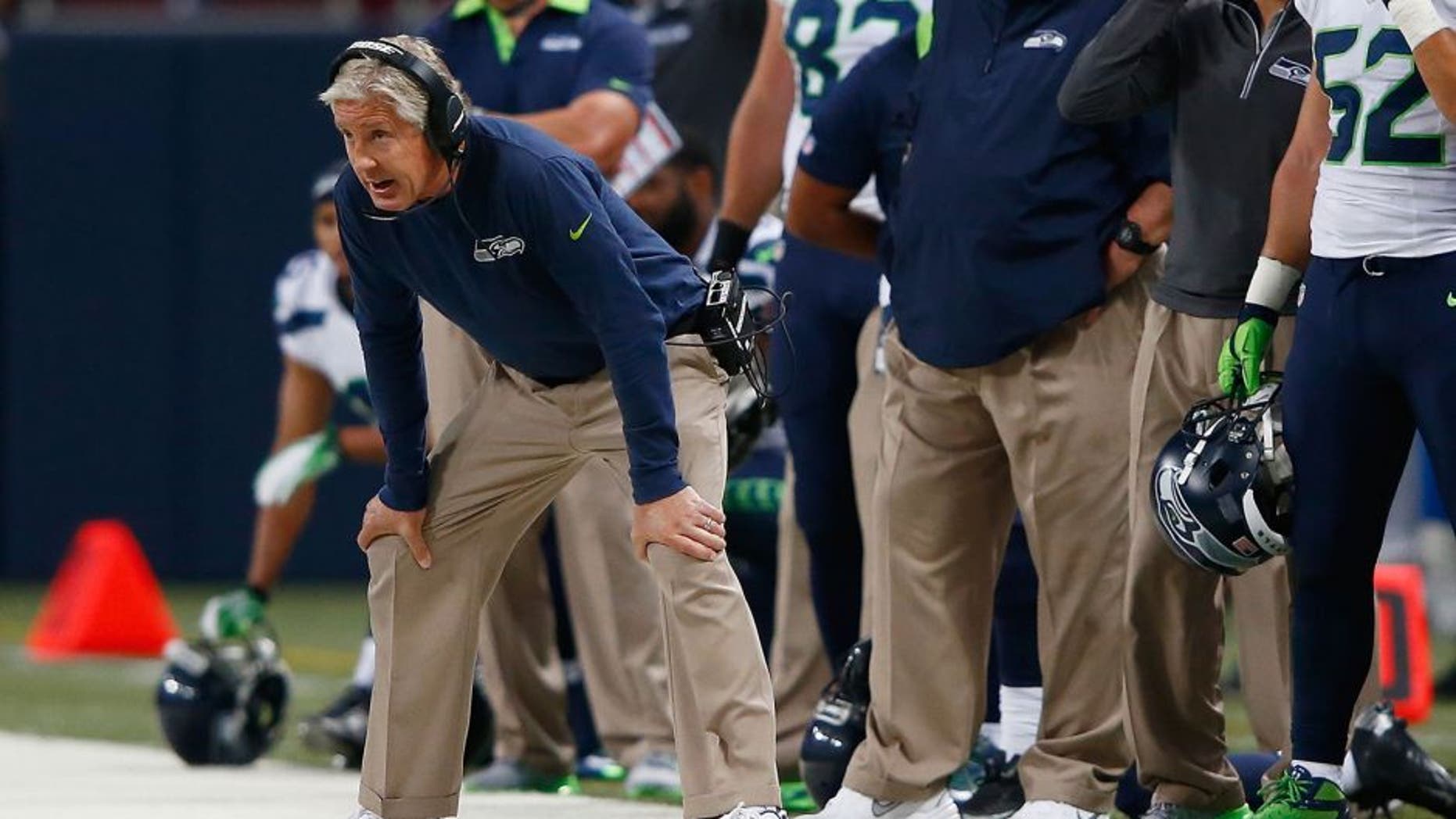 In an odd turn of events, the Seahawks unraveled down the stretch in Week 1.
First, it was Dion Bailey tripping and allowing Lance Kendricks to score the game-tying touchdown that forced overtime.
Then, it was Steven Hauschka botching the kickoff in overtime that gave the Rams good field position they eventually turned into the game-winning field goal.
Those were two big plays that changed the outcome of the game.
"After looking at this game, it was a well-played game by the Rams," head coach Pete Carroll said, via ESPN Seattle. "The way we look at it, we never should have lost that game. We had plenty of chances and opportunities to really take the game in command and didn't seize those opportunities."
Carroll alluded to the team winning the turnover battle and time of possession, yet still came up short.
It's not common to see a team like the Seahawks falter down the stretch as they did against the Rams.
All they can do now is move on and prepare for a Week 2 date at Lambeau Field with the Packers.
(h/t ESPN Seattle)