PERSONALITY OF THE WEEK: Former Raiders CEO Amy Trask adjusts to new life in front of camera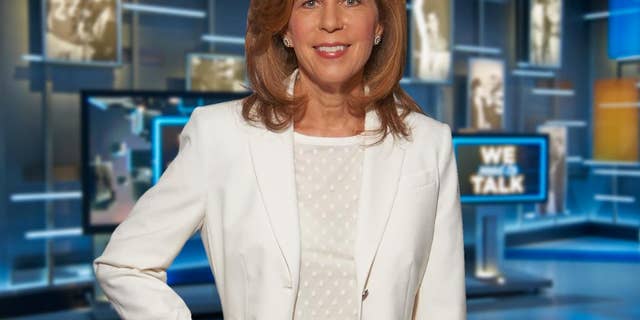 Al Davis still comes to mind almost daily. Amy Trask will see something or read something and wish she could share it with the late Raiders owner. Along with her husband of nearly 29 years, Davis had one of the most profound influences on her life and career.
Now 18 months removed from her almost three-decade stint with the franchise, Trask remains a loyal fan of the Raiders team she fell in love with as a college student at California-Berkeley.
She warns her colleagues at CBS and others that when it comes to Oakland, "I often answer from my heart."
"I'm asked so often, am I still a fan of the team? Why wouldn't I be?" she said. "I worked for the team almost three decades."
These days, Trask is far removed from the daily operation in Alameda, California.
She and husband Rob, an investor, sold their home in the Oakland Hills earlier this year and moved back to Southern California and the same Venice Canals district where they lived during the Raiders' time in Los Angeles.
Her path has come full circle.
Davis died in October 2011, leaving a huge void for Trask. The Raiders' longtime chief executive officer, she resigned her position on May 11, 2013.
"I think about him all the time," Trask said in a phone interview. "I'll think of him in a variety of contexts — something funny and I'll want to tell Al; something in the world, and I'll want to discuss that with Al."
When Trask walked away from it all, she heard from former NFL greats — even some baseball Hall of Famers — and coaches who offered to guide her through how to make the transition to a new, non-football life.
"How to essentially do a paradigm shift," Trask said.
But Trask wasn't away for long. By the start of the 2013 season she had landed as an analyst for CBS, taking on the terrifying new challenge of television. No, she never imagined this, and no, she doesn't plan to return to work for a team.
She still gets her football fix every Sunday, now paying more attention to every team instead of primarily just the Silver and Black. There's an ice cream fix, too. That's a daily indulgence, and Trask is proud she had 15 pints in her freezer at once last week. A variety of brands and flavors, and — just as was her way as a top executive — she doesn't play favorites.
"Absolutely once a day, sometimes more than once a day," she said. "There is no shame whatsoever about eating ice cream on a daily basis or multiple times a day."
What does she miss most about the Bay Area? That's easy: the iconic Fentons Creamery. Next: friends and colleagues, and they understand.
She hits her home elliptical machine by 5 a.m. most days.
"I'm an early riser by nature, I love being up before anyone," she said.
All these years, Trask's life has revolved around the NFL calendar. Running all aspects of the business operation of the Raiders, from ticket sales to the search for a new stadium, she used to pop into offices at team headquarters to remind other employees the exact countdown to draft day or the first training camp practice and season opener.
Most of all, she had Davis' trust as one of the most influential women in the NFL at a time there weren't many.
"You could tell that they had a mutual respect for each other," said 49ers coach Jim Harbaugh, a one-time Raiders quarterbacks coach. "I was a very low-level person, but Amy always treated everybody well. She didn't just manage up to Mr. Davis. She managed down well and I always respected that about her. She's very sharp, always very detailed, very organized. She had a good presence about her and I always respected her."
Trask, who first interned with the Raiders before later returning, became CEO in 1997 and was one of Davis' most trusted advisers. She earned a bachelor's degree from Cal in political science, then received her law degree from Southern California.
On the third anniversary of Davis' death on Oct. 8, Trask found it fitting the NFL approved the sale of the Buffalo Bills in the wake of the death of longtime owner Ralph Wilson in March. Davis and Wilson were dear friends, and "that was not lost on me."
In late September, Trask began as a panelist on a new weekly all-women sports show "We Need to Talk," which airs in prime time on CBS Sports Network. She will participate in four episodes.
Trask is working on a book. She is traveling regularly to and from New York for the CBS "That Other Pregame Show," spending as little time outside California as necessary.
Former linebacker Bart Scott has helped Trask deal with the transition, even offering a supportive hand to hold under the table during the show.
"She's a trailblazer, she's a goal setter," Scott said. "They sat us right next to each other, which was perfect. I understood what she was going through. I have tremendous respect for who she is as a person. We know she has the goods. It was all about her delivering it in a way that people could see and understand."
Those who know her encouraged Trask to try something outside her comfort zone. But for someone who for years was a public figure — even if she could stay hidden in Raiders headquarters — that idea was hard to envision.
"I enjoyed being behind the scenes, below the radar screen," she said. "I am doing something now that is very frightening, and in fact I am facing my biggest fear."
Trask has avoided starting a Twitter account, though she does "lurk" and read from colleagues' feeds from time to time.
Little did she know she would be weighing in on some of the NFL's biggest stories, from Ray Rice to Adrian Peterson.
"I would have bet every single penny that we have that I would not have ended up on television," she said. "It's the scariest thing I've ever done in my whole life."
___
AP NFL website: www.pro32.ap.org and www.twitter.com/AP_NFL