Penguins' Crosby impressed by Kane's career-high point streak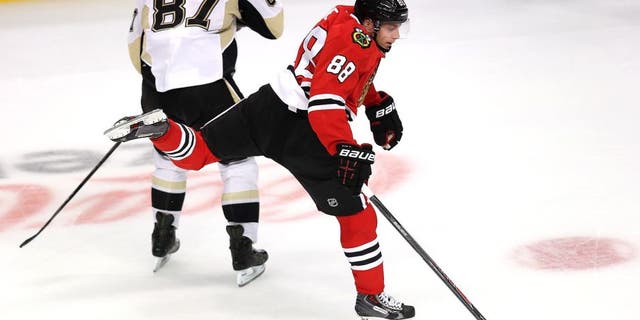 Pittsburgh Penguins captain Sidney Crosby appreciates all that is required to piece together an impressive point streak.
After all, Crosby's 25-game stretch in 2010 was nearly broken on several occasions. Five years later, the two-time Hart Trophy winner may see his sizzling run matched on Friday when Chicago Blackhawks forward Patrick Kane carries his franchise-best 24-game point streak into the United Center to face the Central Division-rival Winnipeg Jets.
Regardless of Friday's outcome, Crosby told NHL.com that he's been impressed by Kane's streak.
Kane collected his 15th goal and 38th point of the stretch by scoring his team's lone goal in a 5-1 setback to the Nashville Predators on Thursday.
Wayne Gretzky holds the NHL record with a staggering 51-game point streak set during the 1983-84 season. "The Great One" called Kane's streak "more challenging" on Wednesday.