Patriots wide receiver Julian Edelman helps stop potential school shooting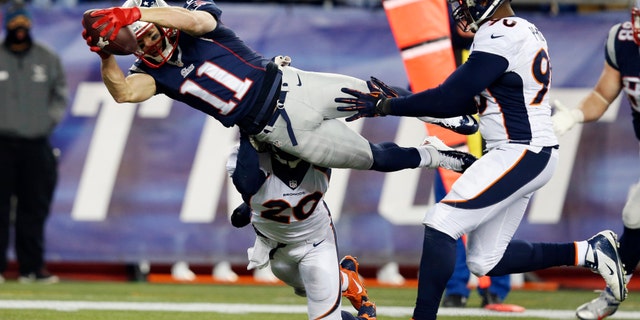 New England Patriots wide receiver Julian Edelman, his assistant and an unidentified Instagram user have been credited with stopping a possible school shooting in Michigan.
Edelman told The New York Times that he was visiting his former teammate Danny Amendola late last month when an Instagram user identified as "jesseyi3" sent him this direct message: "Dude, there is a kid in your comment section says he s [sic] going to shoot up a school, i think you should alert the authority [sic]."
Edelman, who helped the Patriots to two Super Bowl titles in three years before missing the 2017 NFL season with a torn ACL, alerted his assistant, Shannen Moen.
Moen located the comment by user "its_ya_boiii_aidan" under a photo Edelman posted March 25.
"I'm going to shoot my school up watch the news," the comment read.
Moen called 911, and detectives were able to trace the user's email and IP address to Port Huron, Mich.
The Times reported that when local police went to the user's address, they found a 14-year-old boy who admitted to posting the threat.
They also recovered two rifles, which belonged to a family member.
WDIV reported that the threat was directed at Central Middle School in Port Huron.
The 14-year-old was arrested and charged with making a false report of a terrorist threat.
"When I told Julian, he was in shock," Moen told The New York Times. "We're very lucky the Boston cops were all over it, very lucky the Michigan cops were all over it."
Edelman says he's trying to reach out to the user who alerted him to the threat.
"Thankfully, this kid said something," said Edelman, who has played in three Super Bowls with the Patriots in his eight-year N.F.L. career. "We're going to send him something, a care package, just for his work. He's the real hero."