Patriots to use virtual reality technology in training camp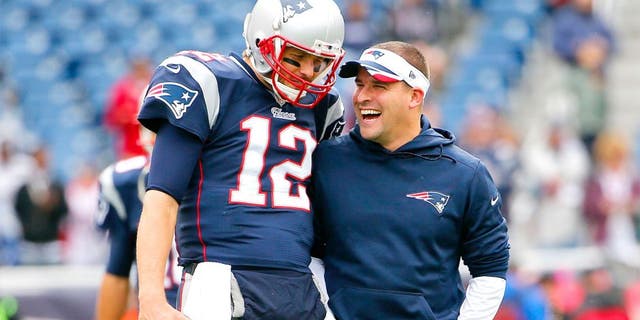 As if Tom Brady and the New England Patriots weren't already hard enough to beat, the team is now going to use virtual reality technology in training camp next week. According to the Boston Globe, the technology from STRIVR Labs will include a camera placed near the quarterback during plays, with players able to analyze the film after practice.
"A 360-degree camera will be positioned near the quarterback to capture footage from his point of view. Later, off the field, players will wear headsets resembling oversized ski goggles to review the workout in a virtual reality environment, where turning their head lets them look around the field and see plays unfold the way the quarterback does."
The Patriots are the third team to adopt this technology, following the Dallas Cowboys and San Francisco 49ers. Being able to view the play from the quarterback's perspective is a huge advantage, and also really, really cool. It'll not only help Brady and Jimmy Garoppolo, but it'll help the receivers, offensive line, and secondary, as well. Essentially, it'll help the entire team, which should be scary for other teams. It appears the Patriots have finally found a way to get a legal competitive advantage.
For fans, what makes this so exciting is the potential for it to come to our homes -- you know, for video games. It's only a matter of time before gamers are playing "Madden" with virtual reality headsets on, as if they're really in the game.
(h/t Boston Globe)
Photo Credit: Winslow Townson/USA Today Sports