Patriots rookie G Tre' Jackson carted off practice field Monday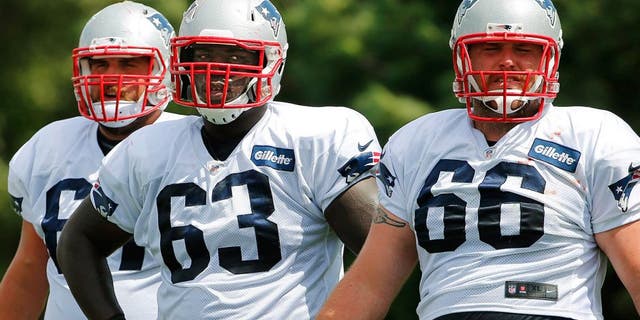 It appeared as though the New England Patriots may have suffered a big blow to their offensive line Monday as stud rookie Tre' Jackson was carted off the field. Fortunately, it doesn't appear that the injury is serious as he was suffering from heat-related cramps.
According to Mike Reiss of ESPN, trainers were tending to Jackson's hip and abdomen area as he remained on the ground. Any time a player remains on the ground for a significant period of time, it's not a good sign.
After he was able to get to his feet, Jackson had trouble standing on his own and ultimately had to be carted off while holding his back in discomfort.
The rookie had been working with the first team at right guard for the entirety of training camp and performed well in the Patriots' first preseason game last week. Rookie David Andrews stepped in for the injured Jackson at right guard.
The Patriots survived a huge scare on Monday, as Jackson isn't expected to miss much time according to Jeff Howe of the Boston Herald.
(h/t ESPN)