Patriots player Vince Wilfork helps rescue crash victim after AFC win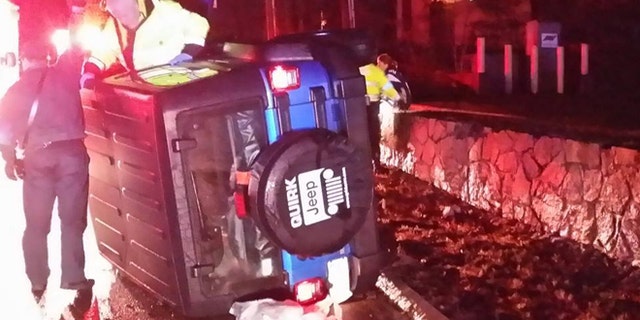 Hailed as a hero on the field and off, New England Patriots defensive tackle Vince Wilfork first helped his teammates win the game that put them in the Super Bowl Sunday night, then on the way home he stopped on a Massachusetts highway to help rescue the victim of a car crash.
The incident occurred shortly after the Patriots beat the Indianapolis Colts for the AFC title and a trip to the Super Bowl. Massachusetts State Police say they responded to reports of a car accident on Route 1 near Foxborough early Monday morning and found the all-star player already on the scene. Wilfork was trying to help the driver of a Jeep Wrangler escape her car after it rolled over near Gillette Stadium.
Mary Ellen Brooks, 38, was stuck in the vehicle, until Trooper Kenneth Proulx was able to hold the Jeep door open while Wilfork reached in and lifted her out with one strong hand. Once Brooks was free and Wilfork was certain he couldn't be of further assistance, he left the scene.
"It was something we saw and we knew she needed help, so we helped," Wilfork told reporters Monday, according to a WCVB report. "The good thing is that we got her to safety."
"The first thing I told her was 'don't panic.' My job was to help the person in the car," he said.
The Foxboro Fire Department and Emergency services responded to the scene to check on Brooks' condition. Massachusetts State Police subsequently arrested her, and charged her with operating under the influence of alcohol and negligent operation of a motor vehicle.