Panthers coach Ron Rivera non-committal on future of WR Steve Smith, OT Jordan Gross retires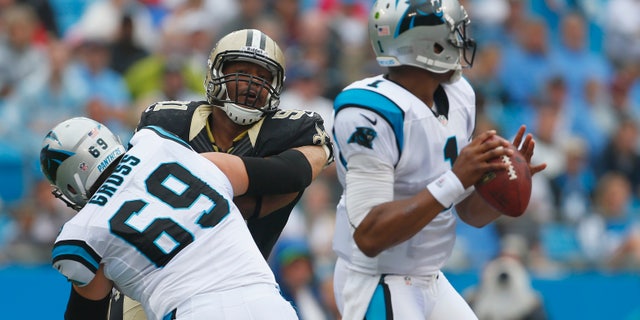 CHARLOTTE, N.C. – Coach Ron Rivera is non-committal on whether wide receiver Steve Smith will be back with the Carolina Panthers next season.
When Rivera was asked Wednesday at a press conference announcing Jordan Gross' retirement if he thinks Smith will be back next season, the coach said, "A lot of it will have to do with what our situation and circumstances are going to be. I think as we go forward, just what the role is going to be we'll see."
Smith, the franchise's all-time leader in receptions and touchdowns, is under contract through 2016 but is set to cost the team $7 million under the 2014 NFL salary cap.
Rivera says the Panthers need to clear cap room and says free agency may determine what happens with the 34-year-old Smith.
___
AP NFL website: www.pro32.ap.org and http://twitter.com/AP_NFL