Panik, Pence both likely done for season for injury-plagued Giants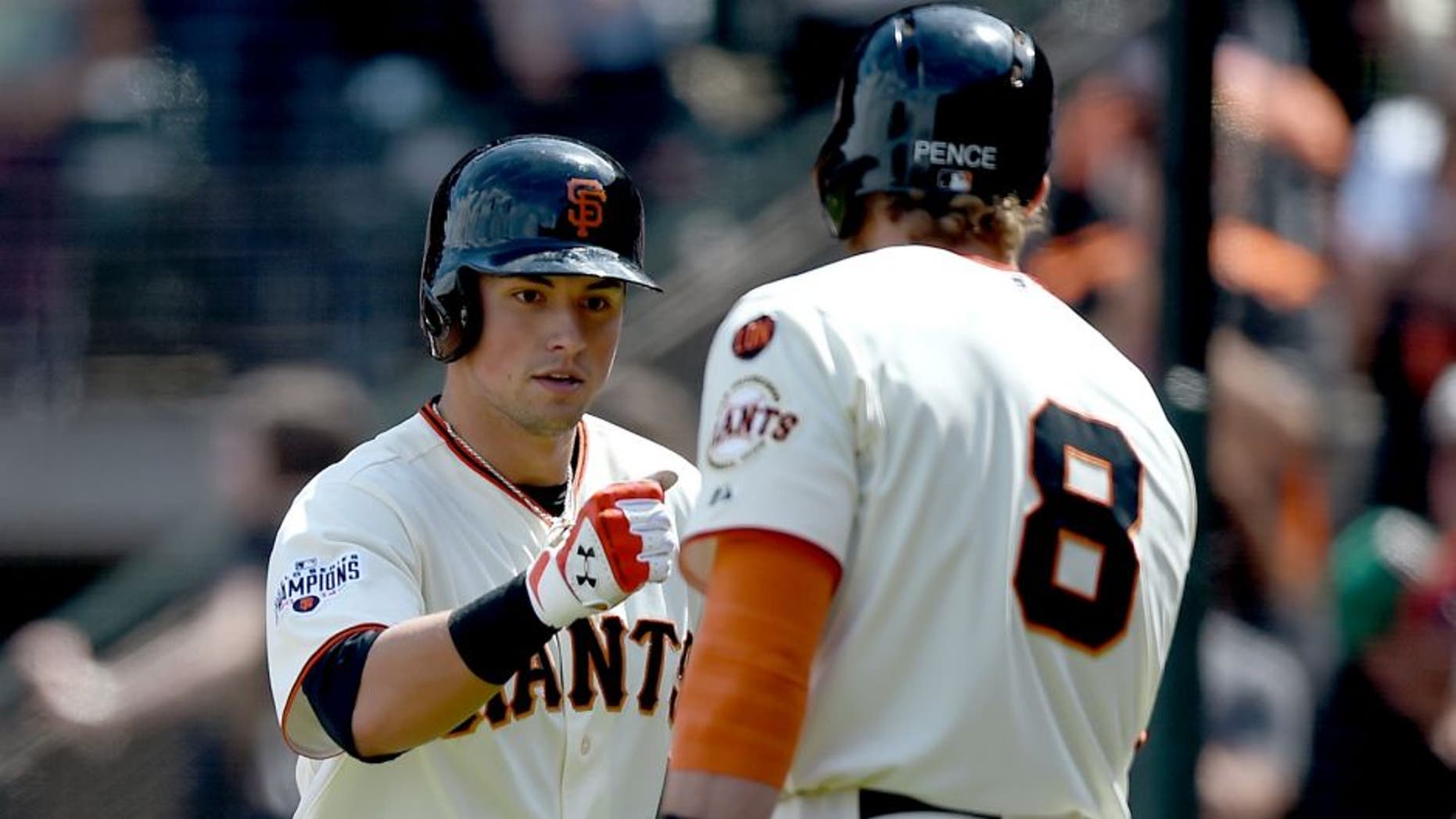 The San Francisco Giants' hopes of defending their 2014 World Series title are swiftly dwindling.
Manager Bruce Bochy told reporters on Monday that All-Star second baseman Joe Panik's back problems will likely force him to miss the remainder of the season.
"The odds lean more toward the season being over for him," Bochy said. "I talked to him yesterday. He didn't really feel a lot of improvement. He's going to need some rest. I would be surprised if he plays, unless things work out really, really well and we get to October."
Panik was in the midst of an excellent sophomore campaign with the Giants, hitting .312/.378/.455 with eight home runs and 37 RBI in 100 games, before suffering inflammation in his lower back.
With the Giants still 7 ½ games back of the Los Angeles Dodgers in the NL West and their elimination number at 12, San Francisco is unlikely to secure a postseason bid unless the Dodgers suffer a major collapse.
Thus, risking a more serious injury for the 24-year-old Panik would hardly be worth it for the Giants and the young second baseman.
"We have to do what's right," Bochy said.
Likely joining Panik in tandem in the Giants' inactive infirmary will be right fielder Hunter Pence, who hasn't played with the Giants since Aug. 17 after sustaining an oblique injury while swinging.
Pence took dry swings on Monday, but Bochy says the Giants might shut down their second-highest-paid player.
"It may get to the point where we may feel it's not worth the risk," Bochy said. "I don't mean to be negative, but we have to be smart about this."
Pence has only played in 52 games for San Francisco this season, batting .275/.327/.478 with nine home runs and 40 RBI in those contests.
"I know you're going to go to Hunter and talk to him and he'll say, 'Whoa, wait a minute,'" Bochy said. "But we'll see how the progress goes."
(h/t CSN Bay Area)