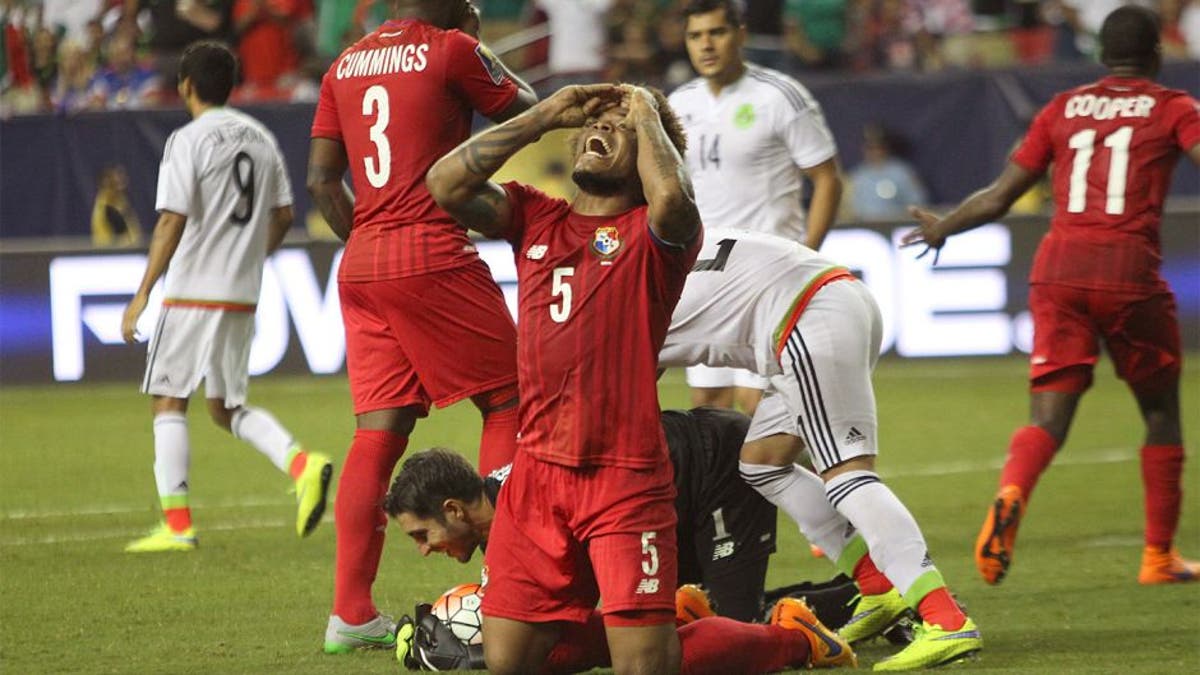 Panama lost the Gold Cup semifinal in controversial style after Mexico was awarded a questionable penalty in the last minute of regulation.
The Panamanian team was furious, the fans were throwing things on to the field and the referee Mark Geiger had to be escorted off the pitch after the game by security.
So it looks like they showed their anger in their post-game team photo.