Packers-Cowboys drew the highest NFL Divisional Round TV rating in 20 years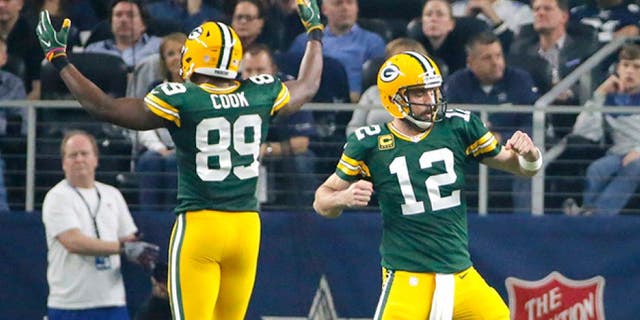 NEWYou can now listen to Fox News articles!
The NFL was in dire need for a spectacular playoff game Sunday after the first six were blowouts, and it got exactly that. The epic showdown between the Green Bay Packers and Dallas Cowboys lived up to the hype, going all the way down to the final seconds with Mason Crosby's 51-yard field goal sending Green Bay to the NFC title game.
There were plenty of people watching, too. The game drew a 28.2 overnight rating on FOX's broadcast, which is the highest for a Divisional Round game on any network in 20 years.
That's obviously a staggering number, and it shows how large the teams' fanbases are. It also shows just how much pull the Cowboys have when it comes to television ratings, particularly in the postseason.
By comparison, Steelers-Chiefs drew a 21.9 rating in primetime. Packers-Cowboys also beat out Game 7 of the World Series, which drew a 25.2 rating back in November.