Ozzie Guillen Returns on Bay of Pigs Anniversary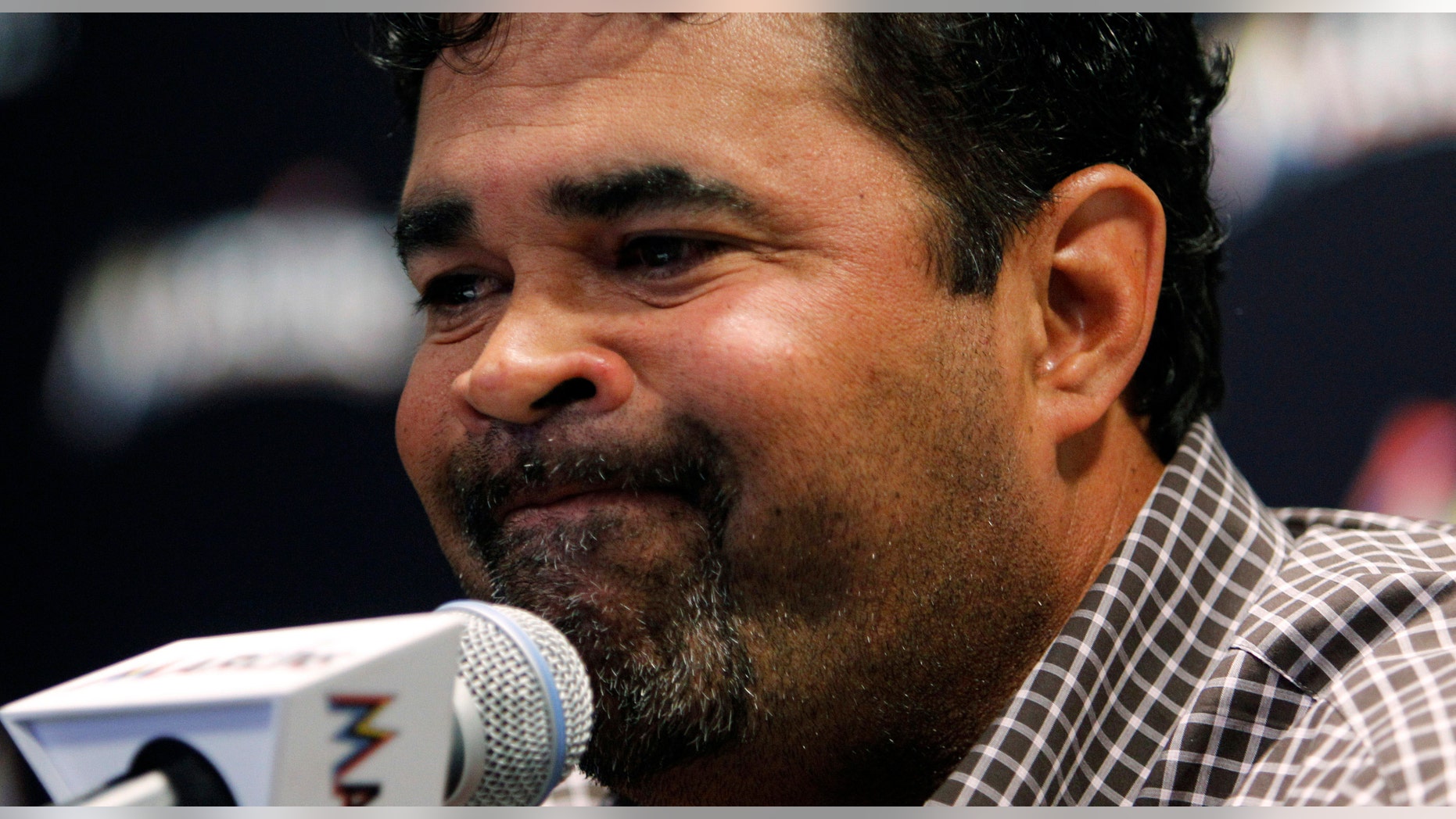 Miami Marlins manager Ozzie Guillén is scheduled to return to baseball Tuesday after serving a five-game suspension for praising former Cuban leader Fidel Castro, which angered South Florida's Cuban exiles.
But, perhaps in an unfortunate coincidence for the Marlins organization, Guillén's return to baseball coincides with the anniversary of the Bay of Pigs - a botched, CIA-led invasion aimed at overthrowing Fidel Castro. The failed mission resulted in the death of nearly 200 Cuban exiles.
Was this a mere coincidence by the Marlins -- Or a perfectly timed comeback that gives Guillén an opportunity to speak and make good with the Cuban community?
Did the Marlins put their manager in a perfect position for another Cuban flub?
Only time will tell how the Miami community will respond this season after this early controversy, but signs show the majority of the community is ready to move on.
Marlins broadcaster Cookie Rojas is a baseball lifer who has seen Guillén backpedal before from outlandish statements that provoked outrage.
Last week's emotional apology by Guillén was different, Rojas says.
"I'll tell you something about Ozzie," Rojas says. "As long as I've known him, he never before felt sorry saying, 'Please forgive me.' This is the first time really that he had to admit he was wrong and made a mistake.
"Let's get over with it and play ball."
While the Havana-born Rojas is ready to move on, other Cuban Americans may not be. The extent of lingering acrimony toward Guillén can be gauged Tuesday.
The team imposed the punishment after comments by Guillén praising Fidel Castro for staying in power for so long despite numerous attempts to oust him. The comments infuriated exiles, who happen to make up a large chunk of the Marlins' fan base. The team's new ballpark is located in a neighborhood near downtown known as Little Havana.
The Marlins will be braced for possible group protests Tuesday, but there were none over the weekend, when the team played at home for the first time since the furor began. Some furious fans pledged to stay away, but announced attendance still exceeded 30,000 for all three games.
Guillén has a history of profane, polarizing comments on myriad subjects, but nothing he said previously triggered such a backlash. Rojas, a former major league player who has known Guillén for more than 20 years, predicted the wrath of those offended by the comments about Castro will subside.
"I hope they realize this is done with," Rojas said. "He asked people to forgive him."
A shaken Guillén repeatedly apologized at a news conference last week, while about 100 people protested on the ballpark plaza and demanded his dismissal. Instead, only five games into his tenure with the Marlins, Guillén began a suspension.
Coincidentally, the former Chicago White Sox manager will return for a series against the Chicago Cubs, making their lone visit of the year to Miami. With the Marlins off to a disappointing 4-6 start, his players are eager to get Guillén back.
"He couldn't sleep for days because of this," said first baseman Gaby Sanchez, whose parents are Cuban exiles. "It stinks, because he is a good person."
Hall of Famer Tony Perez, a Marlins executive and native of Cuba, said Guillén's news conference helped soothe wounded feelings. But he said some Cuban Americans remain upset because they considered the suspension insufficient punishment.
"People want to get Ozzie fired," Perez said. "A lot of people think five days is not enough.
"Everybody knows he did wrong. That's why he tried to apologize to the people face to face. I think that's one thing in his favor. He didn't hide. He came and faced everybody. That was a good move.
"A lot of people believe him. A lot of people don't, and I don't blame them, because a lot of people here have been hurt by Castro for more than 50 years. When something like that comes up, with the new stadium opening right here in Little Havana, that's something people don't forget. We have to live with that and see if people will forget."
The long-overlooked Marlins have been transformed by their move into the new ballpark and an offseason spending binge that raised expectations about a playoff bid. The tumult created by Guillén's remarks intensified the spotlight, but there has been little focus so far on balls and strikes, with the manager drawing most of the attention.
And lately he hasn't even been around.
"Obviously, we miss him. He's our leader," said Joey Cora, who was interim manager. "It's going to be an interesting day when he comes back. There's no hiding behind it. We know Tuesday is going to be a little bit different, but hopefully after Tuesday we expect everything to get back to normal. But we'll see."
Based on reporting by the Associated Press.
Follow us on twitter.com/foxnewslatino
Like us at facebook.com/foxnewslatino