Ortiz wins 6th Silver Slugger award; Cano, Cabrera and Mauer each get nod for 5th time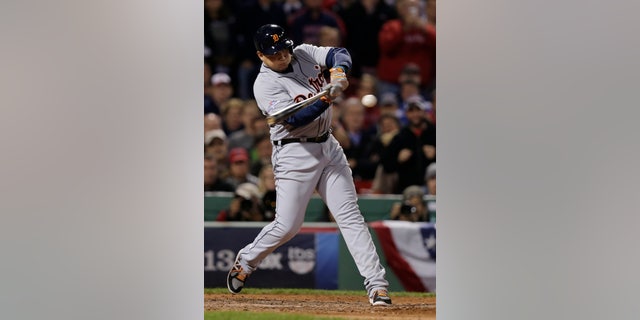 NEW YORK – World Series MVP David Ortiz has won his sixth Silver Slugger award as the top designated hitter in voting by major league managers and coaches.
Yankees second baseman Robinson Cano, Detroit third baseman Miguel Cabrera and Minnesota catcher Joe Mauer each were selected for the fifth time.
Silver Slugger awards are given to the top offensive player at each position in the American and National Leagues. They were handed out Wednesday night on the MLB Network.
Nine of the 18 recipients were first-time winners with major league home run and RBI leader Chris Davis of Baltimore taking home a bat-shaped trophy as the best AL first baseman.
The Orioles led all teams with three winners: Outfielder Adam Jones and shortstop JJ Hardy joined Davis in being picked for the first time.