On Super Sunday, celebrate some super slams as NBA dunk contest nears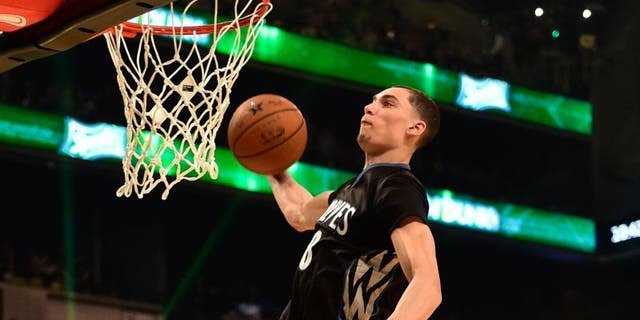 The NFL takes center stage Sunday with Super Bowl 50. The NBA has just four early tips in the offing, so we figured why not start the hype for next weekend's NBA's All-Star showcase in Toronto with this slammin' All-Star dunk contest mixtape.
Well all remember Michael and 'Nique and Spud and Dr. J, the great pioneer of the dunk contest, but it sure is easy to forget about Jason Richardson's catalog of gravity-defying slams from more than a decade ago, and Dee Brown and Harold Miner and Andre Iguodala and this one super-slo-mo Dwight Howard dunk from back in his Orlando days.
Just check it out.