Olympic skier doomed by 'unbelievable' wrong turn, loses medal chance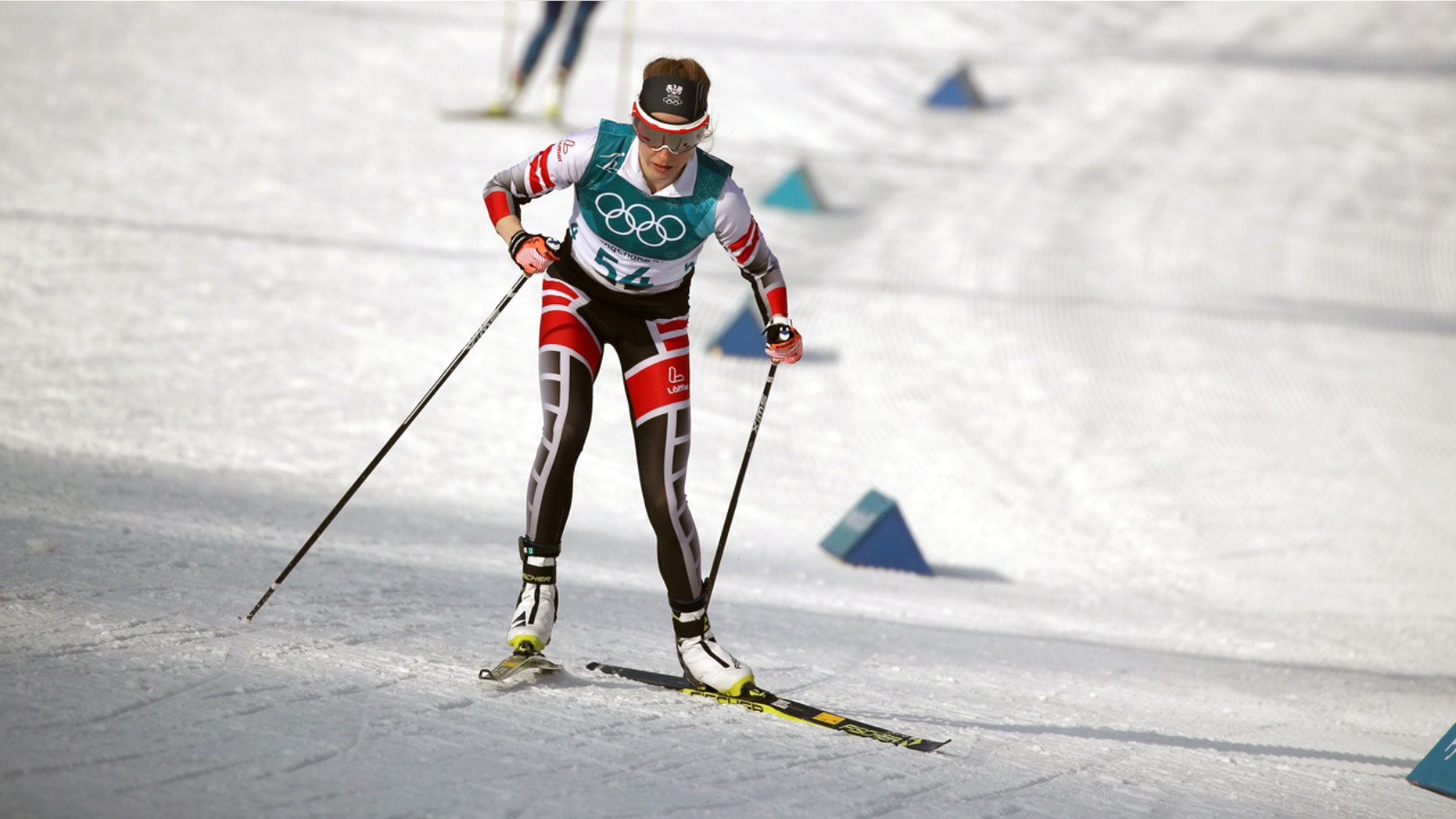 The Pyeongchang Olympic Games had a final cruel twist in store for Austrian cross-country skier Teresa Stadlober, who cost herself a medal Sunday with one wrong turn.
With 7 kilometers (4.3 miles) left in the 30-kilometer (18.6-mile) race, the 25-year-old Stadlober was comfortably in silver medal position behind eventual gold medalist Marit Bjoergen when she inexplicably veered right on a downhill slope while the rest of the skiers went left. By the time she had corrected her course, she had fallen from second place to eighth, and her medal hopes had vanished.
"I don't know, I really don't know," said an embarrassed Stadlober, who ended up in ninth place. "I took the wrong way — and I did this twice. The second time I wasn't sure anymore. I had a blackout. I don't know why I took the wrong way."
US WINTER OLYMPICS 2018 MEDAL WINNERS
Austrian sports director Markus Gandler said he believes Stadlober simply took her eyes off the track for a moment and lost her orientation.
"For us, it's unbelievable," Gandler said. "On this downhill there are two sides, the right course and the left course. The right course is the first loop and the left course in the second loop. The second loop is going into the finish area."
Then he smiled wryly and said: "The left would have been the better one."
Charlotte Kalla of Sweden said she had no problems with the markings on the course at the Alpensia Cross-Country Skiing Center, but added, "There are a lot of things to be aware of."
"It's sad for her," Kalla said. "I didn't know about it until I got to the mixed zone."
US MEN'S CURLING TEAM ACCIDENTALLY GIVEN WOMEN'S GOLD MEDAL
Stadlober said it would have been better for her if the course would have been marked in colors, but she refused to blame the setup.
"You have to know the course," she said, still upset about missing out on a medal at her first Olympics.
"I'm really sad and disappointed that it has happened today because I had a really good day," Stadlober said. "My shape is good. I know in classic I can make a good race, and I also had really good skis. Before I took the wrong way I thought I could fight for a medal."
She had her father to pick her up, though. After the race, he greeted her at the finish line with a huge hug.
"I cried," she said. "He just said, 'It was not your day today.' But when you want to win a medal you have to know the track."
The Associated Press contributed to this report.