Olympic Preview: Women's Soccer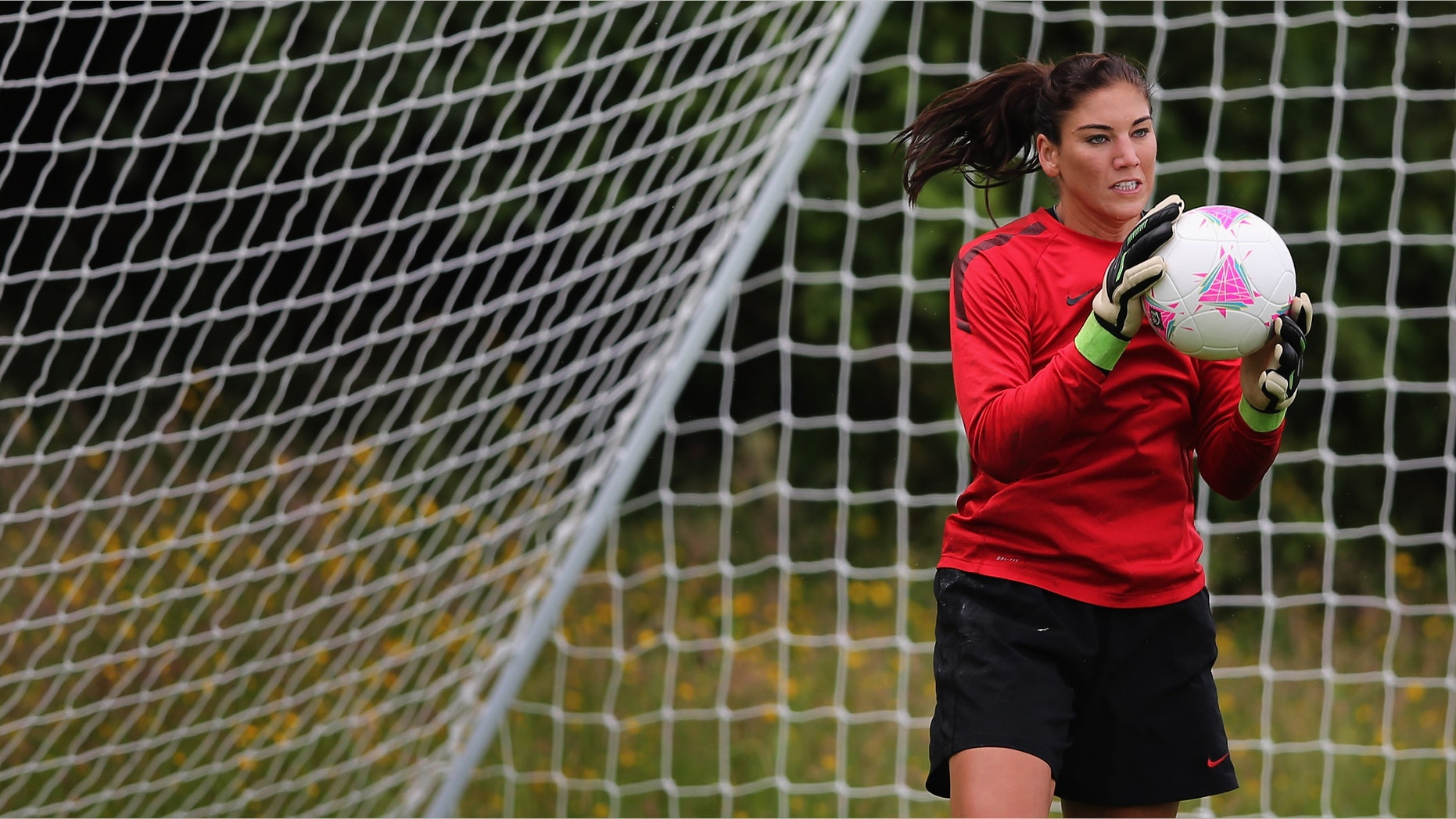 GLASGOW, Scotland – When it comes to women's international soccer, you certainly can't go wrong if you go with the favorites.
There are so few surprises and upsets at the highest levels, and that includes the Olympic tournament.
So, the best bets to reach the medal round at the London Summer Games include the two-time defending Olympic champions the United States, defending Women's World Cup winners Japan, and two-time silver medalist Brazil, France, which has become a force to be reckoned with, and even host Great Britain.
Despite what NBC might be droning about the Olympics starting on Friday, it actually kicks off with six women's soccer teams in Coventry, Cardiff and Glasgow on Wednesday. The men's and women's soccer tournaments need the extra days to fit in all of the games.
The women's tournament is quite different than the men's. There are only a dozen teams instead of 16, and teams have to go out of their way not to reach the quarterfinal because two-thirds -- eight -- of the teams qualify. The women's event is an open tournament, so every player is eligible, as opposed to the men's competition, which is an Under-23 tournament, although teams are allowed to add three overage players.
The groups:
Group E -- Great Britain, New Zealand, Cameroon, Brazil
Group F -- Japan, Canada, Sweden, South Africa
Group G -- U.S., France, Colombia, North Korea
Here is a quick look at the 12 teams:
The Contenders
Still smarting from last year's disappointing second-place finish after losing the lead and falling in penalty kicks to the Japanese, the U.S. is highly motivated to grab some international glory.
"There is no better motivation than losing," U.S. veteran striker Abby Wambach said. "We did a lot of really cool things last summer in Germany and we got a lot of people excited about the women's game again and truthfully throughout my career I wasn't sure it was going to happen. I believe this team has something to prove. I know that a lot of us are competitors through and through I mean we're competing when we're playing ping pong on our team floor. Whatever it is, we want to win and because we got so close and lost in the most dramatic way you can lose soccer game, a soccer tournament, not to mention the World Cup, adds even more fuel to that fire."
In fact, if you wanted to write about the history of the women's Olympic soccer tournament, you can just look at the Americans since the very first competition in 1996. They have won three tournaments (1996, 2004 and 2008) and finished second in the fourth.
This year's side boast four key players -- Hope Solo, considered in many quarters as the best women's goalkeeper in the world, Wambach (138 international goals, second only to the retired Mia Hamm at 158), whose physical play and heading ability is second to none among women, forward Alex Morgan, whose speed compliments Wambach's forcefulness up front, and veteran defender Christie Rampone. If the U.S. wins the gold, Rampone will become the first soccer Olympian -- men or women -- to win three gold medals.
"We are ready," U.S. coach Pia Sundhage said. "We are full of confidence and we'll have fun at the Olympics.
"We have the personalities on the field and we are very confident that we'll go into this tournament to do our very best and bring out the best performance."
Still smarting from last year's disappointing second-place finish after losing the lead and falling in penalty kicks to the Japanese, the U.S. is highly motivated to grab some international glory.
The Japanese, who were playing for a nation in the wake of last year's tsunami and earthquake, are a highly technical side led by Homare  Sawa. She certainly is no one-women's show, aiding by Aya Miyama, Ayumi Kaihori and Nahomi Kawasumi.
The greatly improved French, who could battle the U.S. for the top spot in Group G, should not be underestimated. France definitely gave the Americans a major scare in last year's Women's World Cup semifinals as the U.S. needed late goals by Wambach and Morgan to score a 3-1 victory. Defender Sonia Bompastor, who tallied against the U.S., midfielders Louisa Necib and Gaetane Thiney and forward Marie-Laure Delie are players to watch.
"We've got our sights set on a medal and even becoming Olympic champions," French coach Bruno Bini was quoted by FIFA.com. "We've got a good team, as we showed at the World Cup last year."
You have to question whether Brazil's time and window of opportunity has come and went. The South Americans still boast a formidable side behind the likes of Marta, five-time FIFA women's player of the year (she's only 26 and just reaching her prime), and Cristiane, who has led the 2004 and 2008 Olympics in the scoring (five goals apiece).
Great Britain should not be overlooked because the hosts should get an emotional boost by playing at home. The Summer Games might be the last international hurrah for 33-year-old striker Kelly Smith, who starred at Seton Hall University.
The Pretenders
The Canadians boast one of the best players in the world in forward Christine Sinclair (137 international goals), a double-threat who can create and score goals. However, her supporting cast is no where near the Americans' balance and depth.
"We are working on the things that will hopefully take us through to the podium," Canada coach John Herdman said. "We are constantly working on four or five things, so hopefully those will be the things that get us there in the end."
The Swedes, who have qualified for all five women's Olympic soccer tournaments, always has been a solid side at worst, and are expected to reach the quarterfinals after finishing third in the Women's World Cup. Sweden is paced by goalkeeper Hedvig Lindahl, midfielder Caroline Seger and forward Lotta Schelin.
North Korea is the mystery team because so little is known about the team, outside of it performing in confederation championships. The Koreans could be very good or very average. In Beijing in 2008, North Korea failed to reach the knockout road, but should find a way to the quarterfinals this time.  Key players include defender Yun Song-Mi and attacking midfielder Jon Myong-Hwa.
The Outsiders
The rest of the bunch will be very content if they earn a quarterfinal spot. That includes Cameroon and South Africa, New Zealand and Colombia, which has made some great strides over the past decade or so, but still needs to move up the ladder by several steps. The South Americans finished an encouraging and impressive fourth at the 2010 FIFA Under-20 World Cup in Germany. If the Colombians can manage to duplicate that success in London, it will be considered one of the top stories of the Summer Games.