Oluwale Bamgbose scores KO in first minute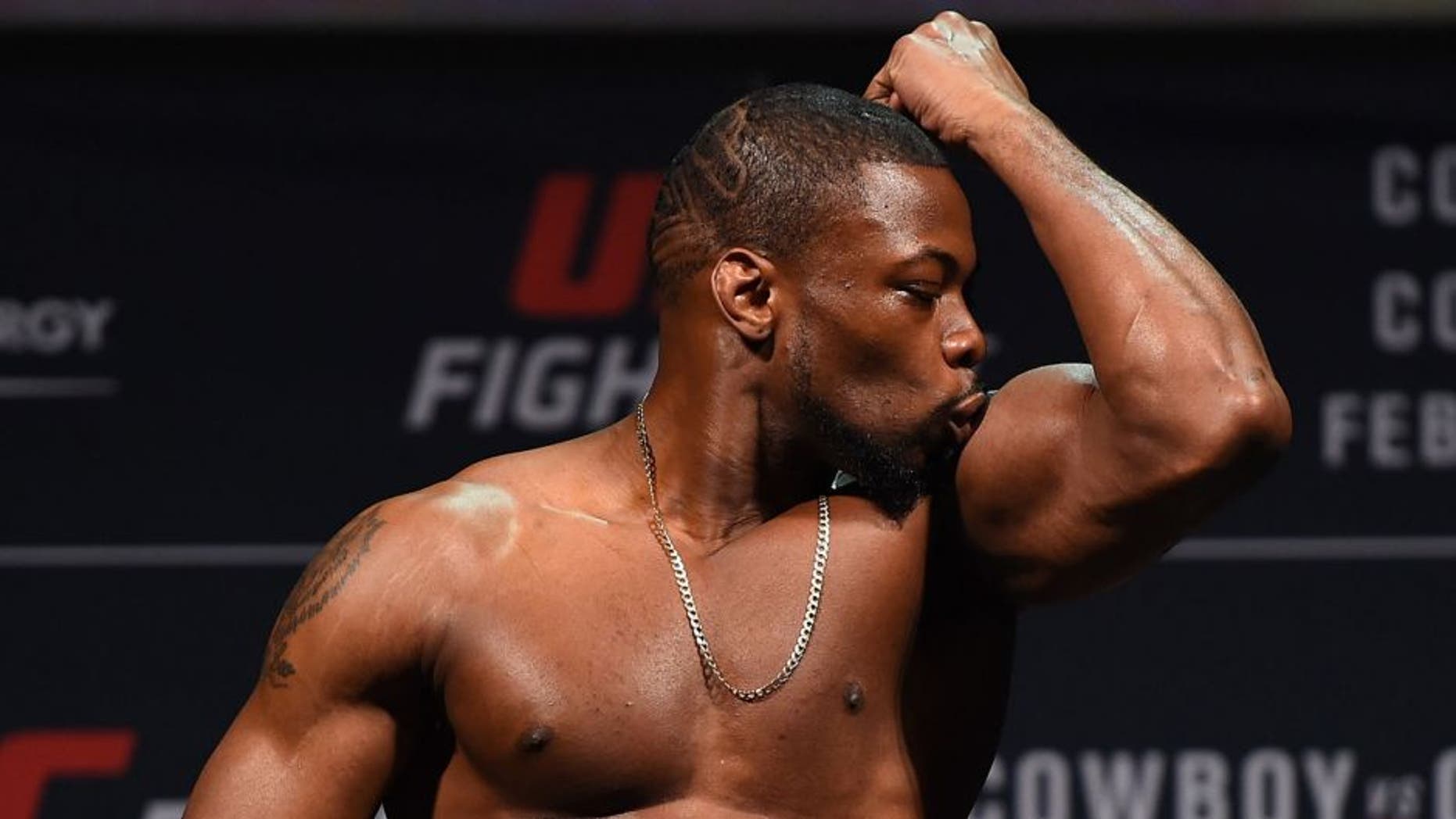 In his UFC debut, Oluwale Bamgbose fought middleweight contender Uriah Hall contender on short notice and lost for the first time in his pro career. Sunday night, in Pittsburgh, the New Yorker walked in against Daniel Sarafian confidently and walked out shortly after with a huge KO victory.
The Southpaw feinted and faked with his arms and hands, high and low against the Brazilian, early on. Soon, he saw Sarafian take the bait and duck down, ever so slightly.
When he did, Bamgbose was ready, and fired off a left high kick that landed flush to the head. Sarafian fell, hard, and "The Holy War Angel" followed him to the mat.
From there, the 28 year-old rained down ground strikes until the referee realized that Sarafian was out of it, and stepped in to halt the contest. Bamgbose then pressed his palms together as if in prayer, faced his fallen opponent and bowed.
The finish came at one minute of the first round. In Bamgbose's mind, it was his speed that killed.
"To be honest, me matched up against any 185 pounders is scary," he said, afterwards.
"Because I'm the fastest. If you're going to face me, work on your speed. If you don't, I'm going to catch you. I've got power like a heavyweight, too."
Bamgbose went on to say that he'd originally planned to box with Sarafian, but simply took what he was given. "I wanted to test my hands out with him, but I saw the head-kick," he said.
With the win, Bamgbose improves his overall record to 6-1. The loss drops Sarafian to 9-6.