Ogletree steps up quickly in rookie year, leads Rams in tackles,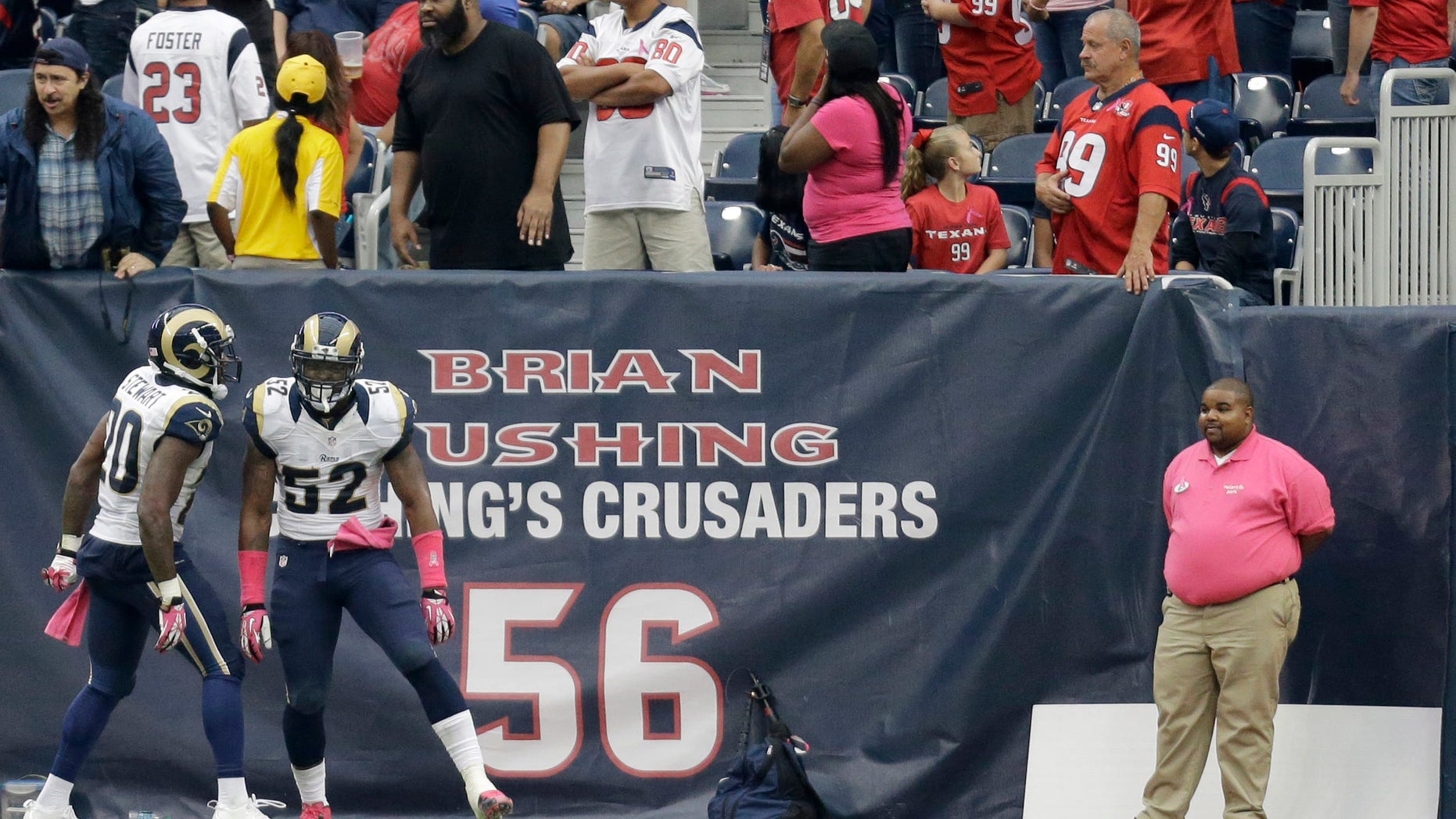 ST. LOUIS – While the St. Louis Rams wait for Tavon Austin to take off, the break-in period has been smooth for their other first-round pick.
Outside linebacker Alec Ogletree has been a big-play guy from Day 1. It was easy to see last week at Houston when he jumped a route, caught the ball like he was the primary receiver and left pursuers in the dust on a 98-yard interception return.
The 245-pound rookie from Georgia also has three forced fumbles and leads the Rams (3-3) with 59 tackles. He's three ahead of middle linebacker James Laurinaitis, who has been the team leader each of his four NFL seasons.
___
Online:
AP NFL website: www.pro32.ap.org