Odd streak: Home runs - and strikeouts - up for Angels' Calhoun this month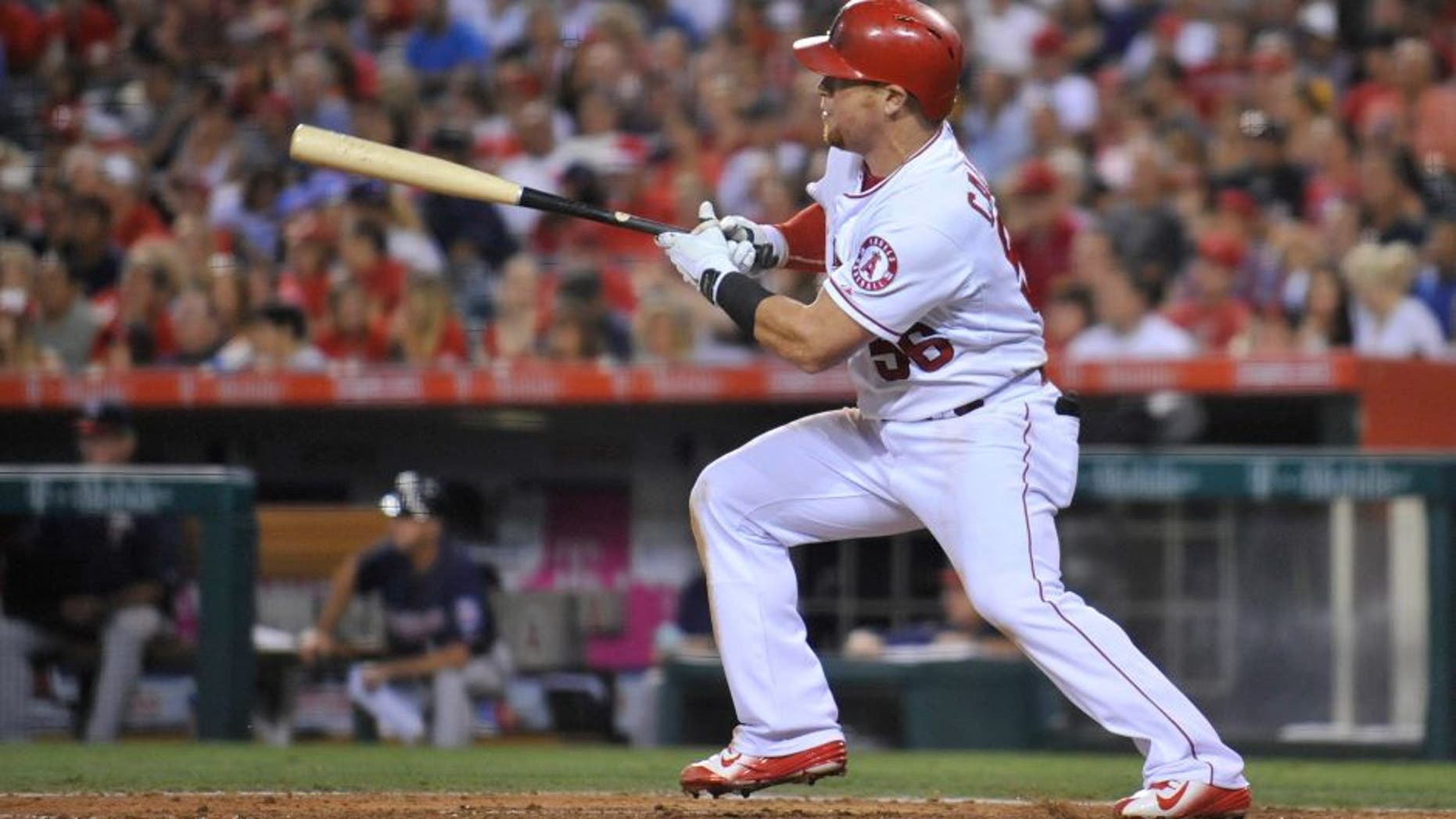 Kole Calhoun is swinging a hot bat for the Los Angeles Angels in September, as he brings a .400 batting average over his previous eight games into play Friday.
He's also hit three homers in that span, two of them coming against the Los Angeles Dodgers' double-barreled Cy Young machine of Clayton Kershaw and Zack Greinke earlier this week.
Strangely, his strikeout rate has also skyrocketed. As pointed out by the O.C. Register's Jeff Fletcher, Calhoun has 13 strikeouts in just 35 plate appearances (despite the .400 record and the homers).
Asked about the odd disparity in his results, Calhoun told Fletcher that, "It's kind of weird. I'm striking out a lot more than I usually do, but the hits are there, so I don't know. It's been tough, but when you help the team with big hits, you feel good."
Right now, the Halos can use any means necessary to generate runs and put wins on the board, so Calhoun's feast-or-famine streak will work just fine as it is.