Oakland Raiders fan flips off referee on TV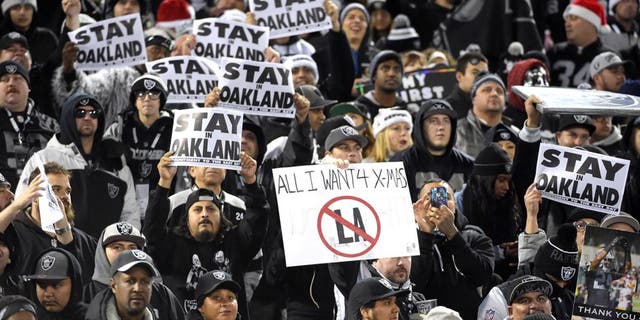 If Thursday night was the Raiders' last game in Oakland, at least their fans went out on a high note -- with an overtime victory over the Chargers.
And they also made a final impression during the telecast as one of them did a most Raiders fan thing. Informed by a game official that he needed to remove his banner that was covering the play clock while the Chargers had the ball, the fan complied -- but added an act of defiance by flipping off the ref.
Given the issues with officiating in 2015, that fan probably spoke for a lot of others this season.