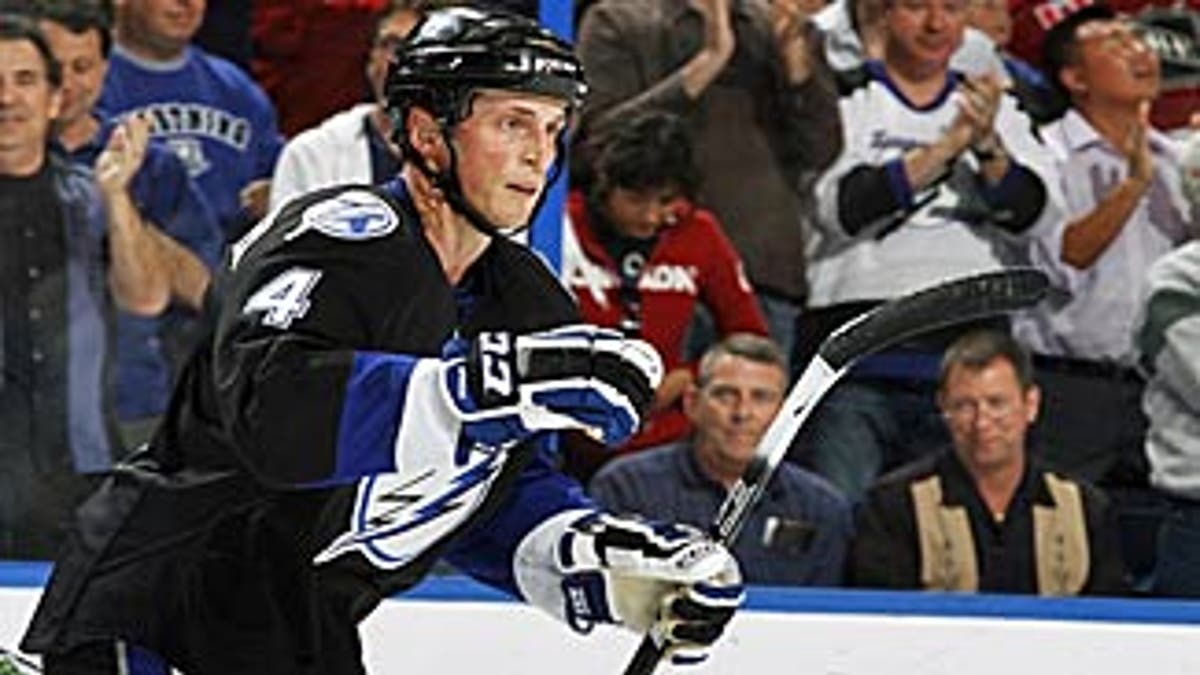 An examination by a Buffalo eye doctor revealed Tampa Bay Lightning captain Vincent Lecavalier didn't suffer any structural damage to his right eye when he was hit in the face by a stick in Sunday's game against the Chicago Blackhawks, the team said in a statement released Monday.
"A decision on his availability for (Tuesday's) game against the Buffalo Sabres will be made at that time based on his progress. He is listed as day-to-day," the statement read.
Tampa Bay beat Chicago 2-0 on Sunday with Lecavalier's power-play goal at 7:56 of the first period proving decisive. He was injured when Michael Frolik's stick struck him in the eye 4:42 into the second. Frolik received a double minor for high-sticking.
"I'm always concerned when it's your captain and he's been playing incredible the last two months," Lightning coach Guy Boucher said after the game. "He's been driving physically and been a real inspiration for the players, so yeah, I am a little worried.
"I think there's a little scratch in there. Hopefully just a minor scratch in the eye."
The Lightning started the game with just 11 forwards with Ryan Malone sitting out for precautionary reasons, which is why Boucher said Lecavalier wanted to return to the game.
The fact he couldn't see out of his eye -- which appeared to get clipped by the stick blade -- kept him out. Lecavalier also was cut on the play.
"He wanted to come back," Boucher said. "I was real impressed by him trying to come back. He knew we were short-staffed. First words he said: 'You don't have enough guys. I've got to stay.' (I said), 'You can't see.' So I took him out."
Lecavalier has missed 17 games with injuries this season, including 15 in a row from Nov. 12 to Dec. 15.