No, 9 Cardinals: Behanan had nothing to do with 2012 Final Four ring showing up on website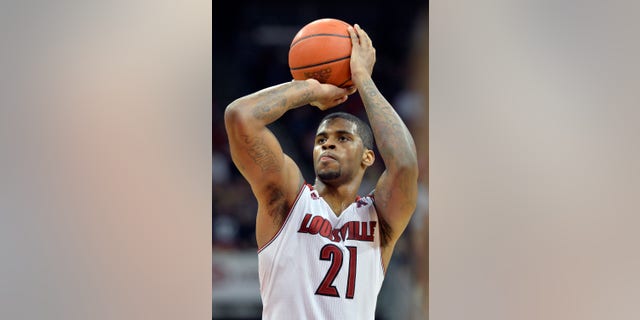 LOUISVILLE, Ky. – Louisville has announced that after an investigation officials have determined forward Chane Behanan had nothing to do with his 2012 Final Four ring showing up for sale on a sports memorabilia website earlier this week.
Louisville officials said Friday in a release that information gathered by university and law enforcement officials showed Behanan "was not involved in the process" and unaware his ring had been stolen until finding out on social media.
Behanan's mother, Heaven Warren, told The Associated Press on Wednesday her son had given the ring to his grandmother last year and that she didn't know it was missing until being told that it was up for auction online on Tuesday. GreyFlannelAuctions.com stopped bidding on the ring and is expected to return it to the family..