NNS: Sadler Out Front, On Way Out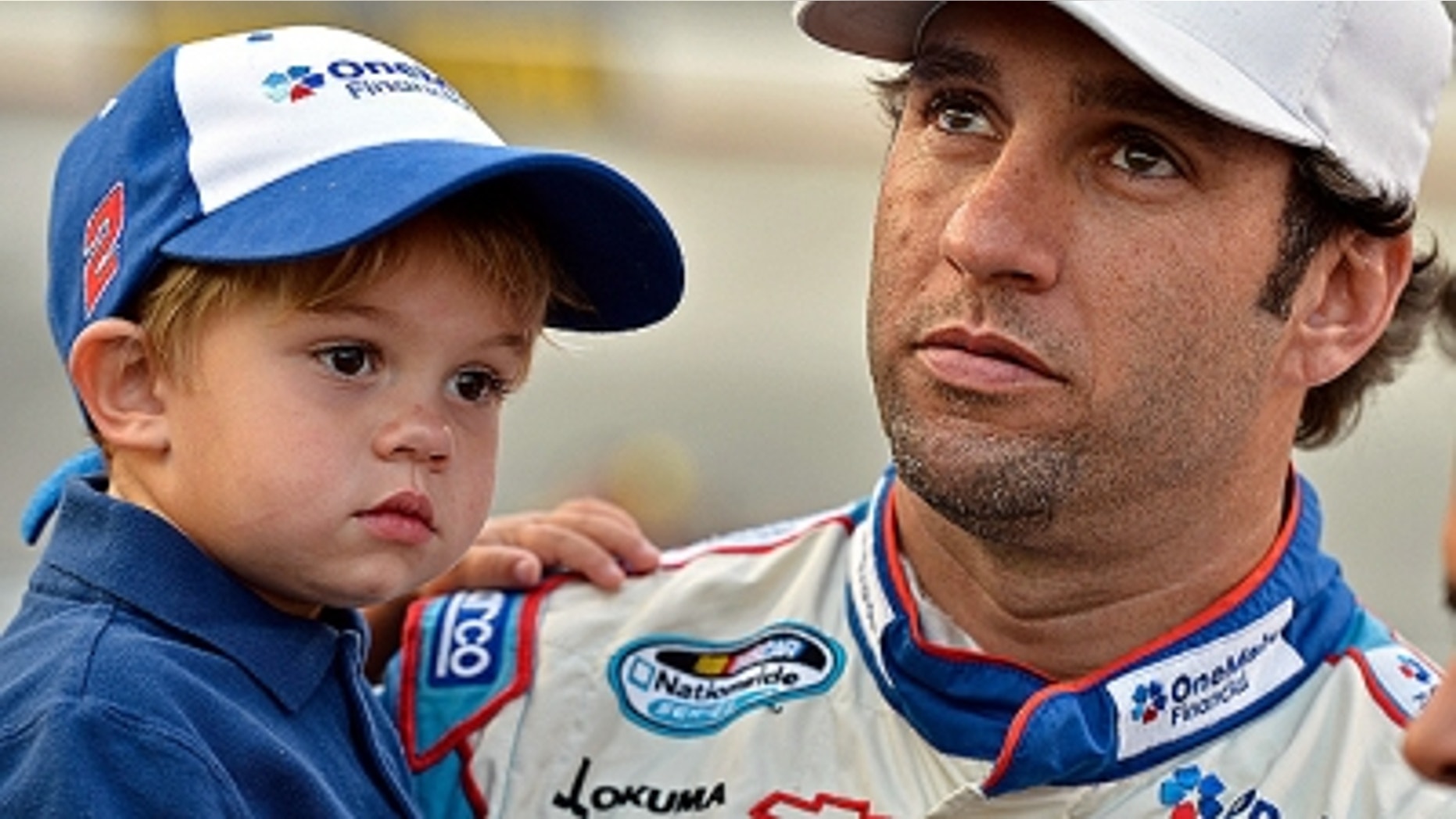 Elliott Sadler is driver very much at peace with himself and simultaneously a driver very much in transition.
For 20 of 24 NASCAR Nationwide Series races so far, Sadler has led the points, as he looks to earn his first series championship in any of NASCAR's top three divisions and the 12th for car owner Richard Childress.
And yet, Sadler will end the year one-and-done at Richard Childress Racing. The 37-year-old Emporia, Va., native said Friday morning at Richmond International Raceway that he will not be back at RCR next year and that he does not yet have a deal completed for 2013.
Despite that, Sadler is in a great place and remains firmly committed to delivering a title for Childress this year. The reason is simple: Sadler's NASCAR Sprint Cup career came to a bad end in 2010.
That was Sadler's last year driving for disgraced car owner George Gillett, who at one point had Sadler racing obsolete former show cars put back in the race fleet to save money on building new ones.
With no Cup prospects for 2011, Sadler joined Kevin Harvick Inc. and became the Nationwide Series runner-up. At the end of the year, Harvick sold his team lock, stock and barrel to Childress, and the rest is history.
So while Sadler might not have a ride for 2013 yet, he's talking to several prominent team owners, including Joe Gibbs, about landing a top flight Nationwide ride next year or maybe even a Cup seat. In two years, Sadler has gone from a driver who many viewed as washed up to one in demand by good teams, and for that he is thankful to Childress.
He is also thankful to crew chief Luke Lambert, who Sadler said is a rising star. "He, to me, is the next great chief in this sport," Sadler said of Lambert.
Together, the two have produced excellent results, with four victories, 11 top fives and 18 top 10s in just 24 races so far this season.
"My confidence right now is sky high," said Sadler Friday at RIR. "My knowledge of the race car is better than it's been maybe ever. I know more about these things … Luke has done a really great job of explaining to me when we make changes and what it does and what I should be feeling. And I've really learned the ins and outs of these race cars very well."
And racing the numerous Sprint Cup interlopers who run Nationwide races has helped, too. "When we race on Saturday and race a lot of these Cup guys that come down, and we're able to outrun 'em and run with 'em on Saturday and then they go win the (Cup) race on Sunday, hell, that makes me feel pretty good."
As for the future, Sadler is bullish.
"This is not tough at all," he said. "I've been through way worse situations with race teams. Right now, I feel pretty good about the situation I'm in. I got great equipment. I got a good race team. I've got fast race cars. I got an owner that's committed to him being a champion and me being a champion."
Sadler said, relatively speaking, this year isn't too stressful.
"It's tough when the phone's not ringing. That's when it's tough," Sadler said. "You're calling everybody and nobody's calling you back. That's way tougher."
Tom Jensen is the Editor in Chief of SPEED.com, Senior NASCAR Editor at RACER and a contributing Editor for TruckSeries.com. You can follow him online at twitter.com/tomjensen100.