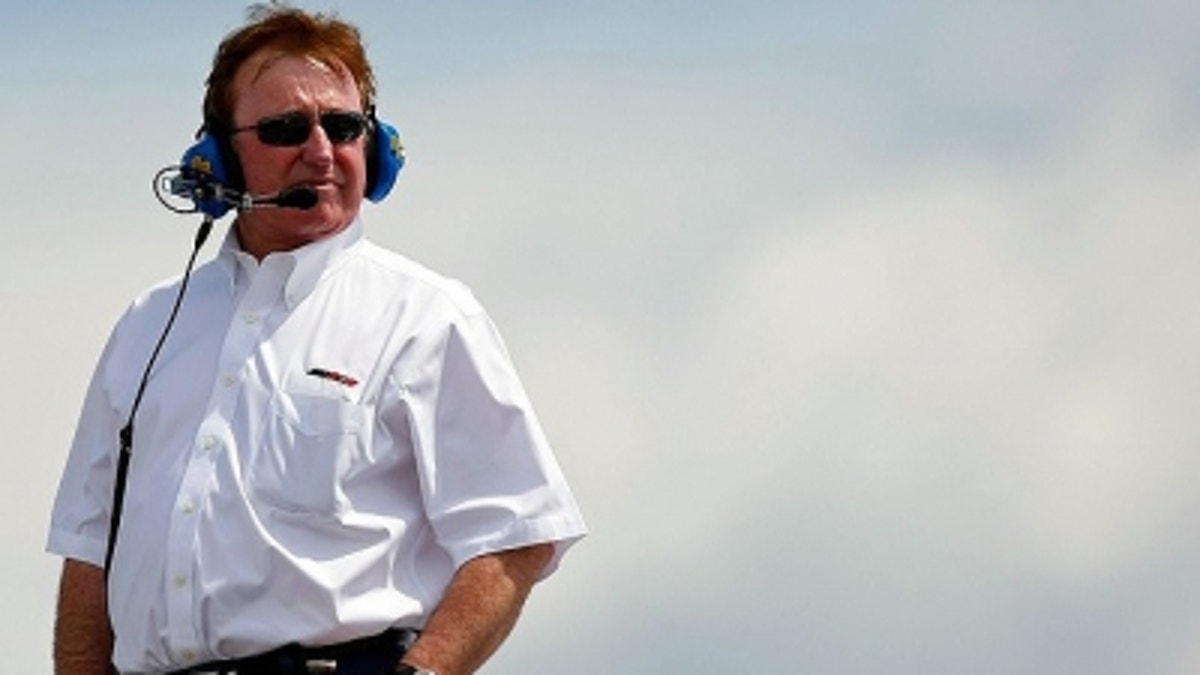 Two Richard Childress Racing crewmen who were suspended and fined by NASCAR after allegedly assaulting Nelson Piquet Jr. last month following a NASCAR Nationwide Series race at Richmond International Raceway had their original penalties upheld on appeal Friday.
RCR crewmen Michael Scearce and Thomas Costello were suspended for four races each and fined $15,000 after the post-race altercation. Both were also charged with criminal misdemeanors by Henrico County Police and have court hearings set for June 25.
Friday at the NASCAR R&D Center in Concord, N.C., three members of the National Stock Car Racing Appeals Panel heard RCR's appeal of the penalties. The panelists were Ed Clark of Atlanta Motor Speedway, veteran journalist Dr. Dick Berggren and Doug Fritz of Iowa Speedway.
The incident dates back to late April at RIR. Drivers Piquet and Brian Scott had contact on-track during the Nationwide race, and afterward, Piquet kicked Scott, who drives for RCR, in the groin on pit road. Later, Scearce and Costello allegedly confronted Piquet and a friend outside the track and assaulted them.
Torrey Galida, chief operating officer for Richard Childress Racing, said no decision has been made as to whether the team will make a final appeal to Chief Appellate Officer John Middlebrook.
"Everybody at RCR respects and supports the NASCAR appeals process, and we also respect and fully support NASCAR's right to protect the image of the sport both on and off the race track," said Galida.
"We appealed the suspension because we felt like it was unfair that we were penalized twice, both with criminal action and with the penalty from NASCAR," said Galida. "And we also felt like the penalty and the fine were excessively harsh."
NASCAR's Kerry Tharp said the suspensions will begin next week at Dover International Speedway, and the two will eligible to return during the Kentucky Speedway race weekend in late June.
Following is the original penalty statement, which was issued by NASCAR April 30:
Penalties have been levied to two NASCAR Nationwide Series teams as a result of their involvement in separate post-race incidents following last Friday's race at Richmond International Raceway.
Thomas Costello and Michael Scearce, both crew members for the No. 2 team, have each been fined $15,000 and suspended from NASCAR until the completion of the next four NASCAR Nationwide Series Championship events. They have also been placed on NASCAR probation until Dec. 31. Both Costello and Scearce were found to be in violation of Section 12-1 (Actions detrimental to stock car racing. Involved in an altercation with another competitor after the race had concluded).
Drivers Nelson Piquet Jr. (No. 30 car) and Brian Scott (No. 2 car) have been placed on NASCAR probation until June 26 for violating Section 12-1 and their involvement in an on-track altercation with their two cars after the race had concluded.
Crew chiefs Chris Carrier (No. 30 car) and Phil Gould (No. 2 car) have likewise been placed on NASCAR probation until June 26 as a result of the on-track incident between their two drivers.
Tom Jensen is the Editor in Chief of SPEED.com, Senior NASCAR Editor at RACER and a contributing Editor for TruckSeries.com. You can follow him online at twitter.com/tomjensen100.