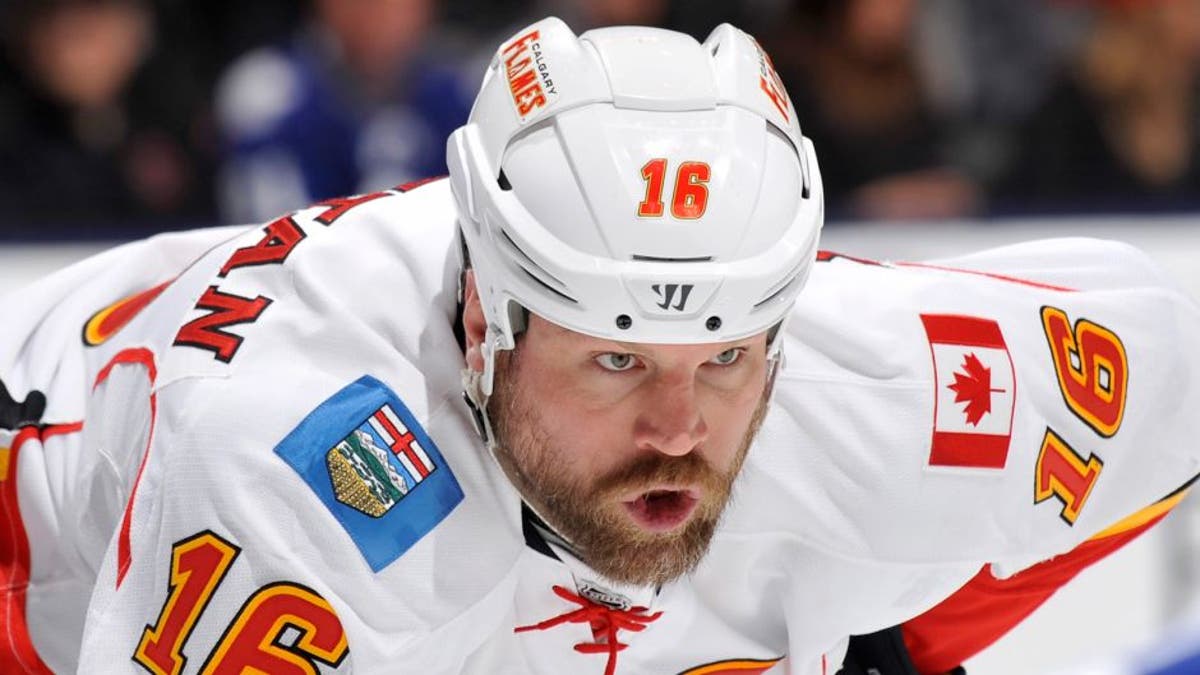 A scary scene unfolded in a minor-league hockey game Tuesday night, as NHL veteran Brian McGrattan was knocked unconscious and stretchered off the ice following a fight in San Antonio, Texas.
McGrattan, playing for the San Diego Gulls of the American Hockey League, dropped the gloves with Daniel Maggio in the second period. The two quickly exchanged a barrage of punches before a right by Maggio appeared to knock McGrattan out cold, sending the 34-year-old straight to the ice, face first.
It was clear by the reaction of officials and players that something was immediately wrong with McGrattan.
Later during the game, the Gulls tweeted an update on McGrattan's condition.
Here is video of the fight, though some people may find it disturbing.
McGrattan has played nine seasons in the NHL, most recently 137 games with Calgary from 2012-15. McGrattan is known for his toughness and prowess as a fighter, racking up 609 penalty minutes vs. only 27 points in his NHL career.
In July, the Ducks signed McGrattan to a one-year deal and sent him down to the minors before this season began. After news of the incident spread Tuesday night, many within the hockey world tweeted out their thoughts and prayers to McGrattan.
H/t: The Score