NHL brass still leaning against Olympic shutdown next year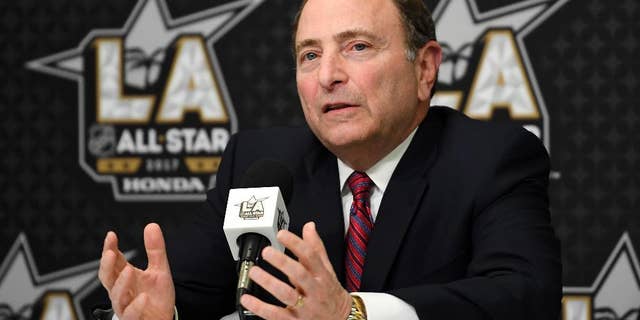 LOS ANGELES – The NHL's top officials are still leaning against allowing the world's top hockey players to participate in the Pyeongchang Olympics next year.
Deputy commissioner Bill Daly acknowledged Saturday that the NHL's Board of Governors doesn't want to shut down the league to allow its players to participate in South Korea.
Daly says the owners' minds would have to be changed by something dramatic, but he doesn't know what that change would be.
The league and the International Ice Hockey Federation have no firm deadline to decide whether NHL players will participate in their sixth consecutive Olympics, but the final decision has already been left for later than in previous years.
The players gathered in Los Angeles for All-Star weekend are unanimously hopeful they'll be allowed to play.